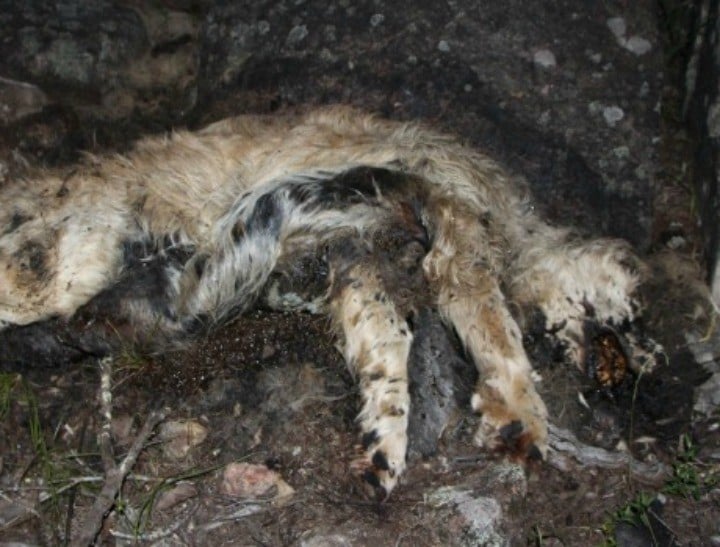 Warning some people might find the images in this post distressing.
The owners of an illegal NSW puppy farm where "bodies of dead dogs were left to rot" are seeking approval from the local council to breed up to 300 puppies a year — the communtity is having none of it.
The farm in Inverell was raided by the RSPCA in January after animal rights group Oscar's Law, tipped them off to the "horrific" conditions inside the facility.
"There were bodies of dead dogs scattered around the property, with one of them being placed inside a dog food bag and left to rot, and all of the other dogs were living in appalling conditions," the group wrote in an online petition to stop the farm, which has already garnered more than 66,000 signatures.