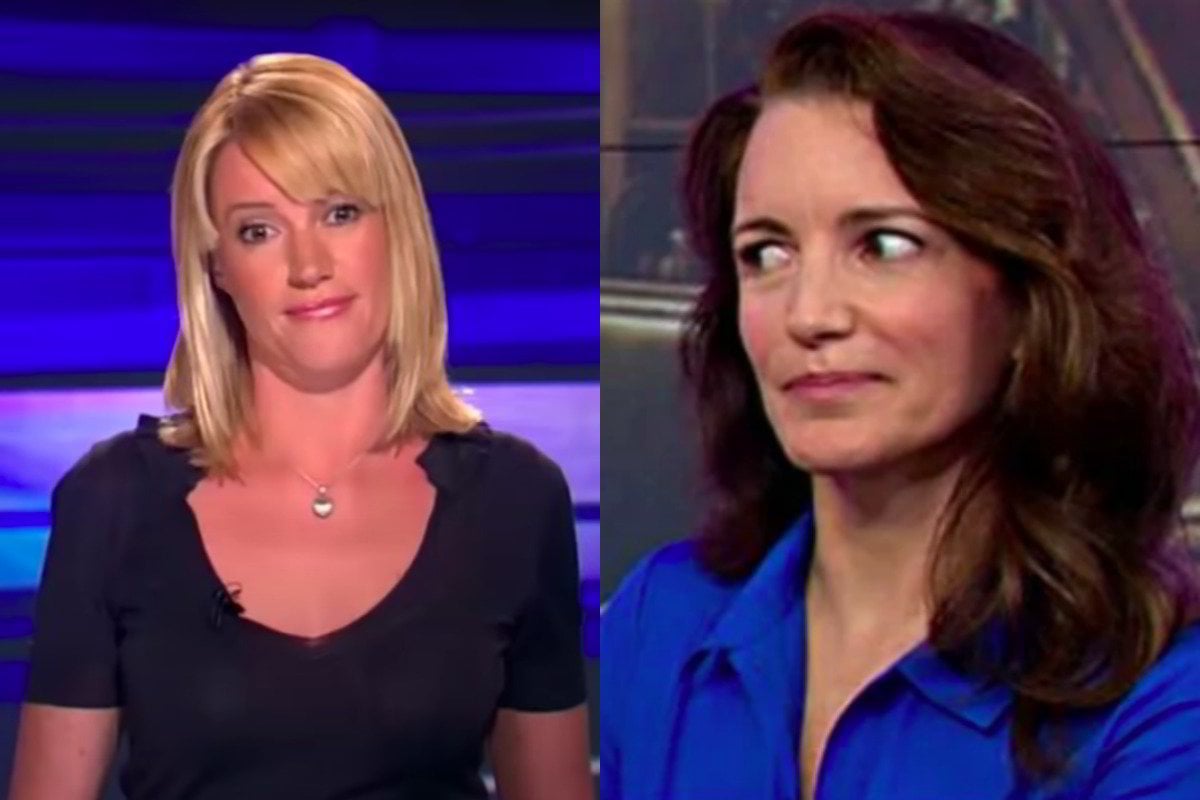 Australian TV is rogue.
Always has been, always will be. In fact, I'd go so far as to say it's a part of our culture.
So when you put international celebrities (or just your average Aussie) face to face with outspoken television hosts like Karl Stefanovic, really, it's only a matter of time before cringeworthy interviews happen.
Watch: Karl Stefanovic's creepy Kylie interview moment. Post continues below.
We decided to take a look back at all the Australian TV interviews gone wrong.
Strap yourselves in, it's a ride.
The Dalai Lama on The Today Show
Ah, remember that time Today host Karl Stefanovic tried to crack a joke with the Dalai Lama that just didn't translate?
Literally.
It was back in 2011, and Karl introduces the segment as a "gag he shared with the Dalai Lama".
We then watch on as Karl sits opposite His Holiness, the pair leaning close to each other as he begins:
"So the Dalai Lama walks into a pizza shop," the Today host begins, pausing to let the translators explain what a "pizza shop" is.