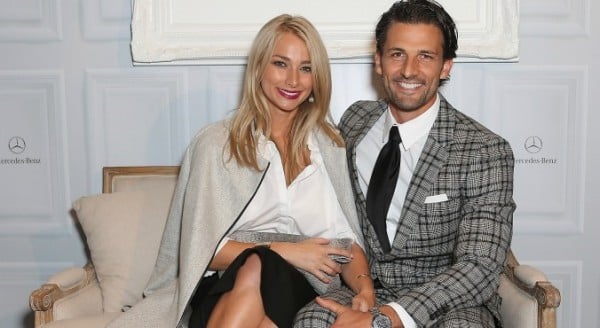 Image: Getty.
It was around this time in 2013 when Australia was first getting to know Anna Heinrich. The vivacious lawyer won the first season of The Bachelor Australia, and two years on she's still very much in the public eye — and still very much in love with ex-Bachie, Tim Robards.
The 28-year-old has worked with charities, was a finalist on I'm a Celebrity, Get Me Out Of Here, and launched her own lifestyle website, Love Always Anna Heinrich. Plus, she's currently an ambassador for Oral-B.
We caught up with Anna recently and pressed her for all her beauty and fitness tips.
How does it feel to have your relationship constantly under the microscope, and see headlines like 'When is Tim going to propose to Anna'?
"It really doesn't bother me any more. At the end of the day we're just the same as any other couple in a relationship. Keeping it real is the most important thing for us. We're in a really happy and healthy relationship and we love growing with one another. That's what important to us."
How do you deal with that question?
"I understand people wanting to know, as they've been on the journey with us from the beginning. Forming a relationship on a show like The Bachelor goes hand in hand with those sorts of questions."