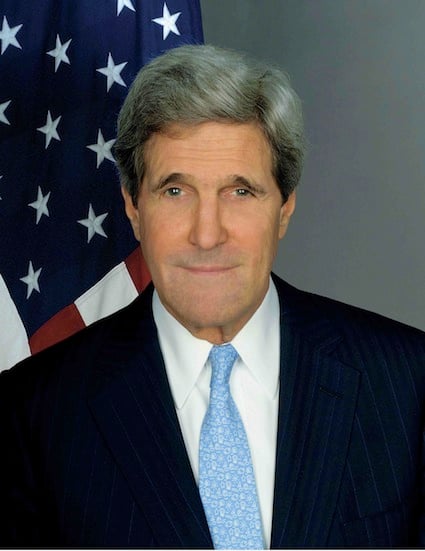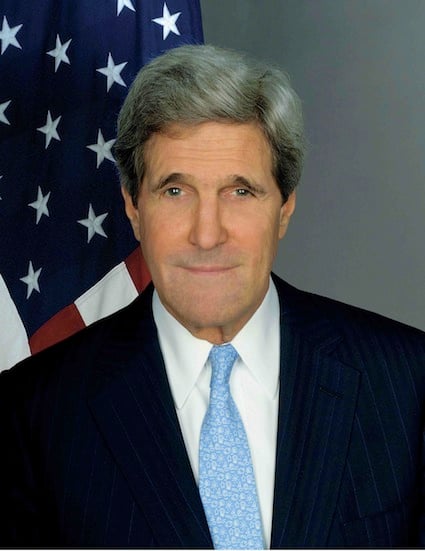 International Women's Day is more than a moment marked on a calendar. It is a day not just to renew our determination to make the world a more peaceful and prosperous place – but to recognize that a world where opportunities for women grow, is a world where the possibilities for peace, prosperity, and stability grow even more.
I see it every single day as Secretary of State. Even as the Assad regime's barrel-bombing of Aleppo continues, showing the world a brutal regime's true colors, with every act of courage and perseverance, Syria's women show the world their true colors as well. We heard from some of these remarkable women in Montreux just last month.
Their stories spoke to the bravery of countless other Syrian women. One woman from Idlib worked with the Free Syrian Army to ensure that the people of her village could remain in their homes and till their own land.  Another woman from Aleppo got restrictions on humanitarian access lifted by offering food to regime soldiers at the checkpoints. If that isn't courage under fire, I don't know what is.
It's not just in Syria that women offer us hope for resolution to conflict. Women are vital to our shared goals of prosperity, stability and peace. That's as true when it comes to ending our battles as it is jumpstarting our economies. The fact is that women bear the greatest burden in war. But their voices are too rarely heard in negotiating peace.
That has to change.
Countries that value and empower women to participate fully in decision-making are more stable, prosperous, and secure.  The opposite is also true. When women are excluded from negotiations, the peace that follows is more tenuous.  Trust is eroded, and human rights and accountability are often ignored.