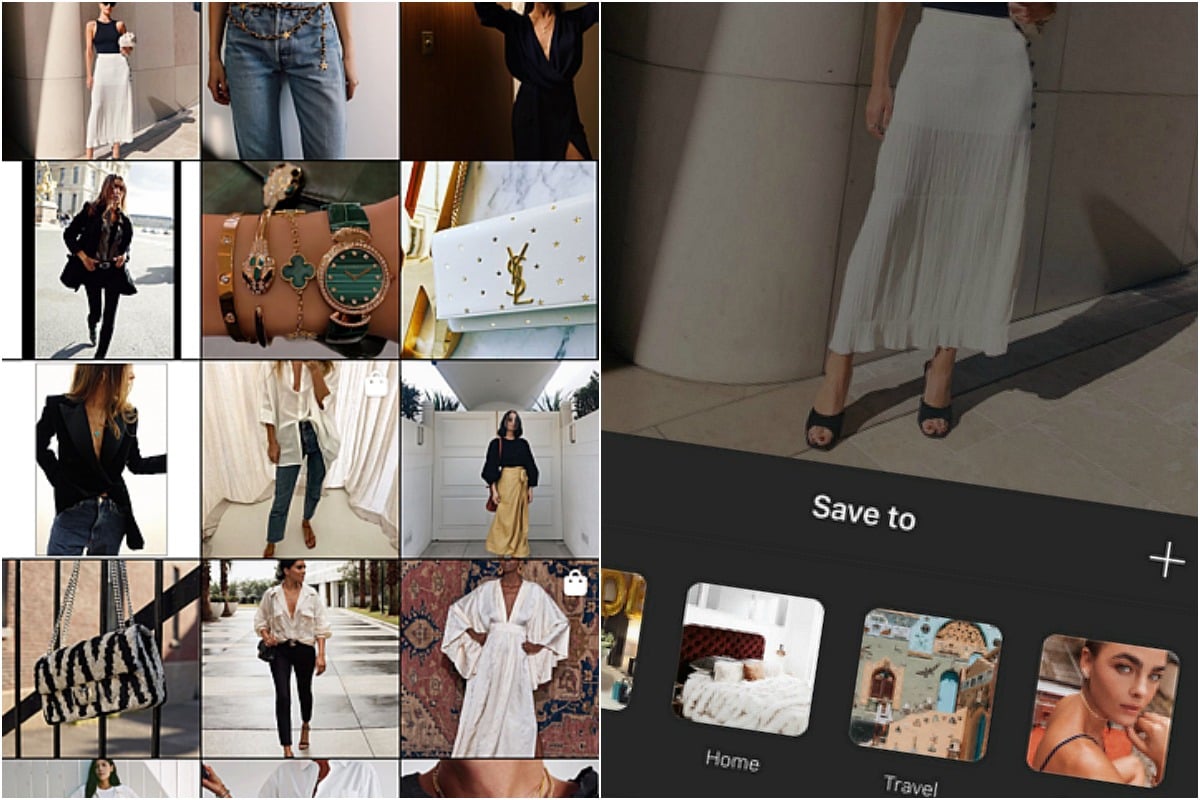 Some people are motivated to get out of bed by exercise. For others, it's the prospect of coffee and vegemite toast, or a new lipstick they're dying to try out. Me, I'm motivated by getting dressed.
I've always loved putting together an outfit, but I'm not one of those people that preps their look for the next day beside the bed. Never will be.
Instead, I rely on a really simple trick to find outfit inspiration every single morning – and it's eliminated the need for endless scrolling. And I need to share it with you.
It's the Instagram 'save' tool.
Now, if you've been doing this since Insta rolled it out then kindly ignore me and skip to the next article. But after sharing my hack with friends and colleagues it became apparent that a lot of people don't know the app has this nifty function, which is essentially exactly like Pinterest (except you don't have to scour the internet for references.)
Let me explain.
Rather than screenshotting every time you see an outfit or item you love on the 'gram, and then losing it in the depths of your photo album, instead, you save it.
I can promise that if you follow this guide, after a few days of regular scrolling and absent-mindedly saving, you'll end up with something that looks like this: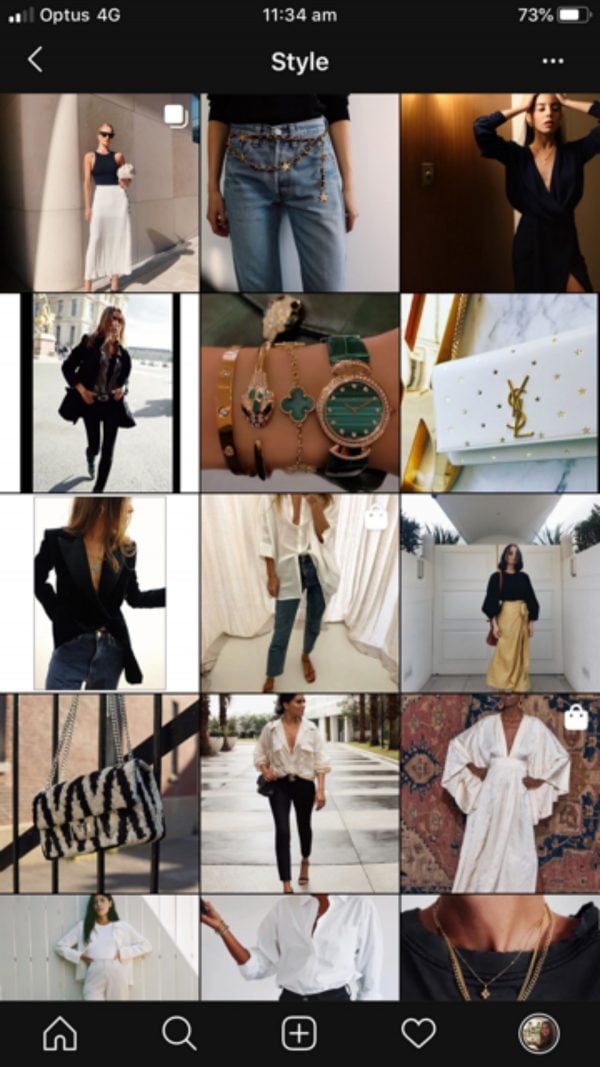 Every morning, when I'm not feeling a vibe for the day, I jump into my Insta folder and see a bunch of approachable looks I've been loving. It literally inspires me to get out of bed and try something out - a printed shirt tucked into boyfriend jeans and cinched with a belt, or a plain white tee with a midi skirt and sneakers.
And it doesn't just work for wardrobes. I have a style collection, a beauty collection, ones for travel, wellness, home, hair, shopping, fitness, career, food - and, yes, my wedding. Because I'm honestly too lazy for Pinterest.