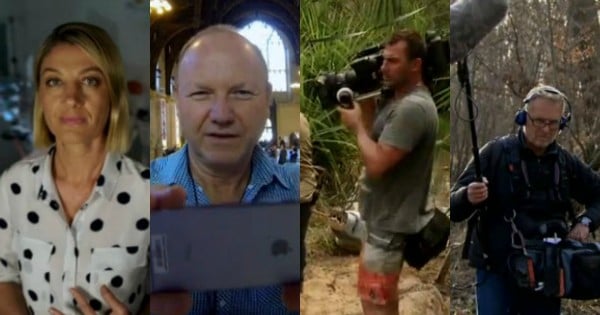 It's been 12 days since Tara Brown and her 60 Minutes colleagues were detained by Lebanese authorities because of their involvement in the botched kidnapping of Australian mum Sally Faulkner's children.
While Channel Nine maintains the crew is in "good spirits and coping well", details have emerged of the overcrowded, dirty and difficult conditions of their incarceration.
The man in charge of the failed abduction, Adam Whittington, one of several others facing charges over the incident, says he and the 60 Minutes' Stephen Rice, Ben Williamson and David Ballmen are sharing a cramped underground cell, designed for one person.
"The rats are as big as cats, it is so small we can't move, and the toilet in the ground is blocked," he told The Australian of Beirut's Baabda detention centre in an exclusive interview.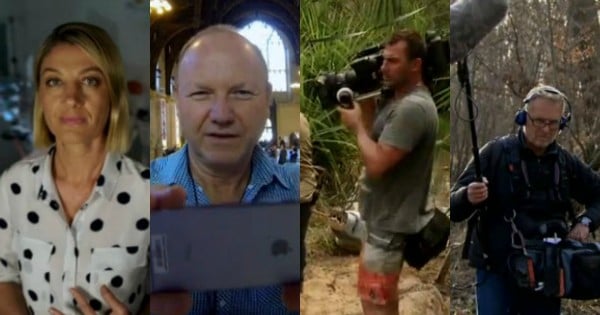 Tara Brown, Stephen Rice, Ben Williamson and David Ballmen. Source: 60 Minutes
Whittington also said if it weren't for food delivered to the group by their lawyers every day they'd be starving.
"If it wasn't for that we would be starving, because you get pita bread once a day and a meal only every three days," he said.