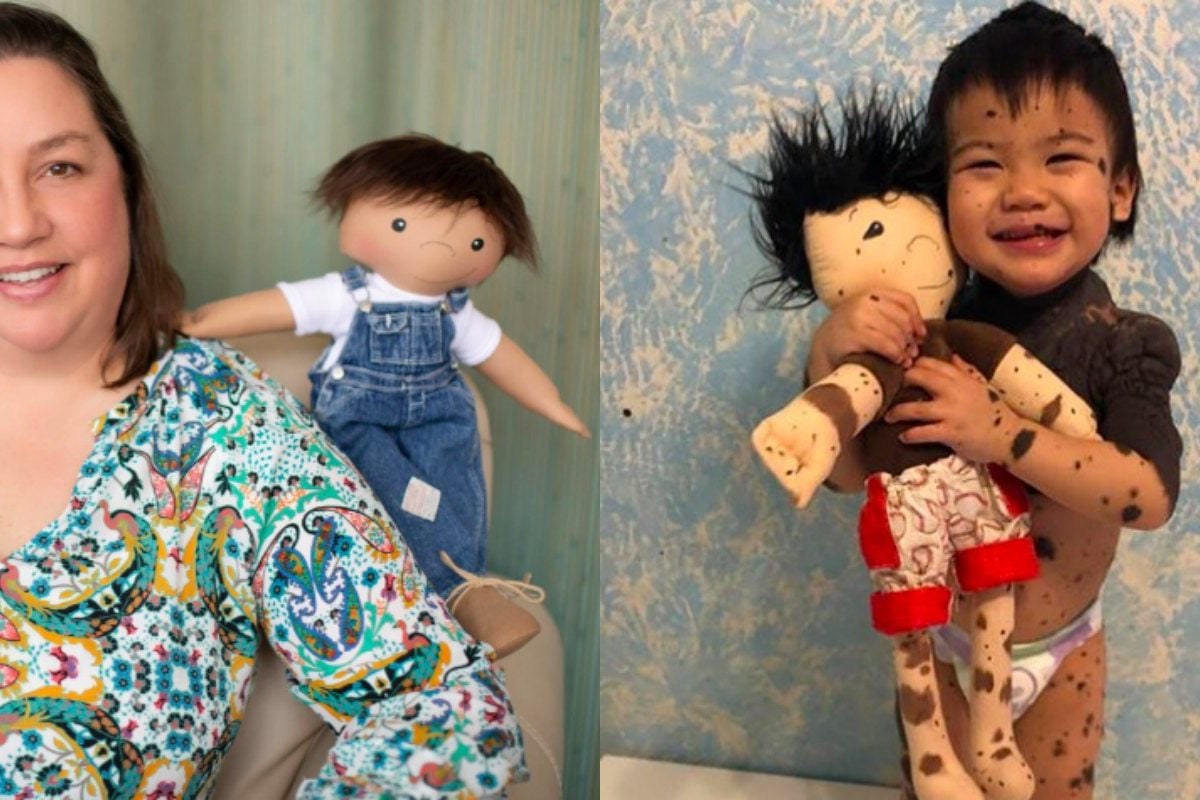 Toys have come a long way since the days of the traditional Barbie, whose appearance resembled only a tiny minority of women and girls. In 2019, you can walk into any toy shop and you'll see dolls of various skin colours and shapes – not with only Caucasian skin and hourglass figures.
Amy Jandrisevits, a social worker who worked in paediatric oncology during the 1990s, used play therapy with dolls during children's time with her. She noticed that the dolls – often Cabbage Patch Kids – were a mainstream representation of what society saw as 'typical.'
"I thought, these kids need something that looks like they do," Jandrisevits told People last month.
But it wasn't until 2015, when a mother whose daughter lost a leg to amputation asked if she could make a doll that looked like her daughter, that the long-time hobby craftswoman started her non-profit organisation, A Doll Like Me.
Jandrisevits later posted her creation on Facebook and received an overwhelming response, and many orders. Since then, she has dedicated her life to making dolls for children.
Every doll is carefully handmade by the now 46-year-old mum of three, usually from a photo sent by the parents. Jandrisevits pays close attention to the detail that makes each child unique, and designs their doll accordingly.