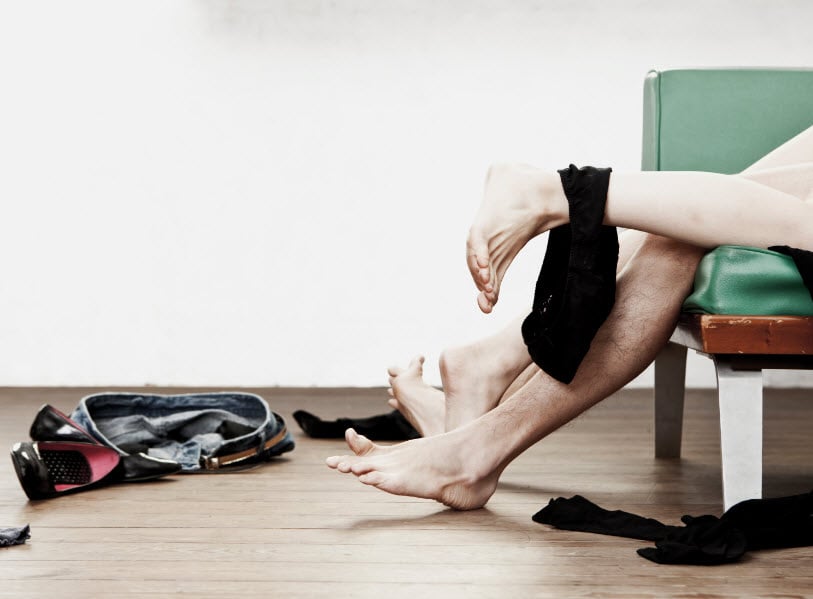 No, it doesn't involve lube or a toy.
If you're finding it hard to feel really satisfied while getting jiggy with it, we may have a solution for you. Dr Emily Nagoski, a psychologist specialising in human sexuality, has weighed in on the best way to achieve an orgasm.
And apparently, it's very fitting considering the weather.
Wear socks during sex.
Yep. That's it.
Dr Nagoski explains that by wearing socks, we are less distracted by the cold. Without socks, this distraction may prevent women from submitting completely to our their state of arousal.
She thinks this idea is the centre to the female orgasm. "Put on socks, have warmer feet and have easier orgasms," she tells The Australian Women's Weekly.
"Even a small shift such as this can make a difference but it's exactly that kind of shift that is the key to moving from good, everyday kind of orgasm to fantastic, turn the stars in rainbows orgasms," she explains.