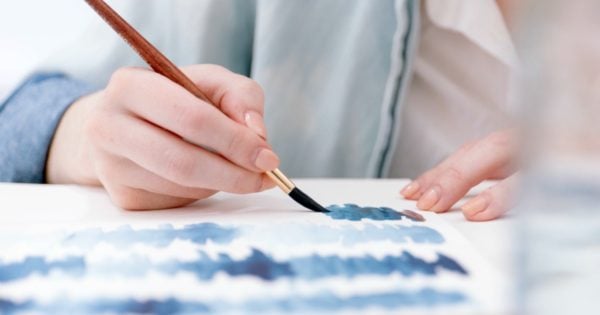 When I look back on my childhood, most of my memories seem to surround one thing: tennis.
It all started when I was 3 or 4, when mum called me into her bedroom and presented me with a present; a big, flat white box with a bow around it. I opened it eagerly, and inside I found some sports clothes and a little tennis racquet.
Not long after, I was hooked.
Natalia now and then (with a tennis participation trophy.) Images: supplied.
From evenings spent in group classes and (eventually) private lessons, to holidays spent at tennis camp, there was a time that I lived and breathed the sport.
Having played the game regularly for more than a decade, I definitely picked up a thing or two – and not all skills that I kept on the court. The lessons that tennis taught me have carried through to other areas of my life and help shaped me to who I am today.
Here are five life lessons that I learnt playing tennis.
Your attitude is more important than how good you are.
One of the most important lessons I learnt by playing tennis is that you should always bring a positive mental attitude to the court. It's not about how good you are, it's just about giving it a go and being open to constantly learning and improving.
When I was playing tennis, if I was in a good mood and filled with self-belief, my game would be better, my resilience to a bad shot or a lost point was much higher, and I had far more fun. These days taught me that a little positivity and self-love goes a long way.
Tennis mimics life that way: if you bring a positive attitude to whatever you're doing, you'll not only have more fun, but you'll actually perform better and improve yourself more. This helped me be more focused and present in school, during extracurricular activities like music and art, and also a lesson that I draw on heavily now that I'm in the workforce.