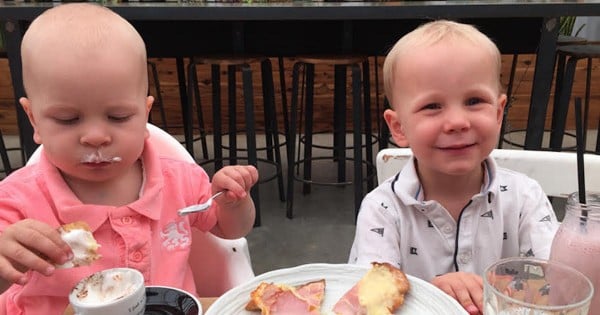 Image: Wendy Stiles Photography.
As many reality TV montages confirm, food means far more than shovelling grub in your gob to fuel you through life, it draws people together to connect over salad and sausages.
For my family, sitting down for dinner together, no matter how simple the fare, creates a special snapshot of meaning in an otherwise plugged-in and hectic day.
Last week I was having a particularly stressful week trying to juggle long hours at work with raising two kids under four. I rang my husband to say that he needed to pick the kids up from childcare as I was struggling to complete an urgent task that would chain me to my desk long after my usual five o'clock dash for freedom.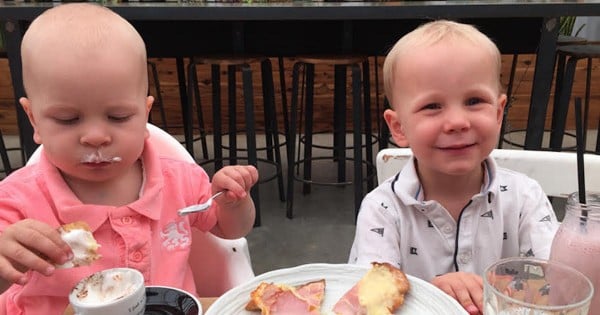 As I drove home, I did a mental stocktake of the contents of our fridge trying to visualise what I could cook for dinner without delaying the kids 7:30pm bedtime – cheese and ham omelette? Pasta with… cheese and ham?  As I dragged myself through the front door I was greeted with the smell of my husband's signature (and singular) dish – spaghetti bolognese, a culinary treat he perfected as a cash poor uni student.
The kids were seated at the dinner table covered in red sauce and squealed an excited, "Mum!" as I sat down to join them. All of a sudden the stress of the day dissolved as my three-year-old explained the differences between a penguin and a dinosaur, because it's clearly quite easy to get them mixed up.
After a week that had us racing through the motions of our crazy life, sharing that simple meal cooked with care and consideration filled me with a deep appreciation for my husband and my beautiful babies. Spag bol had never tasted so good, just ask the dog who was splattered with it courtesy of our 19-month-old.