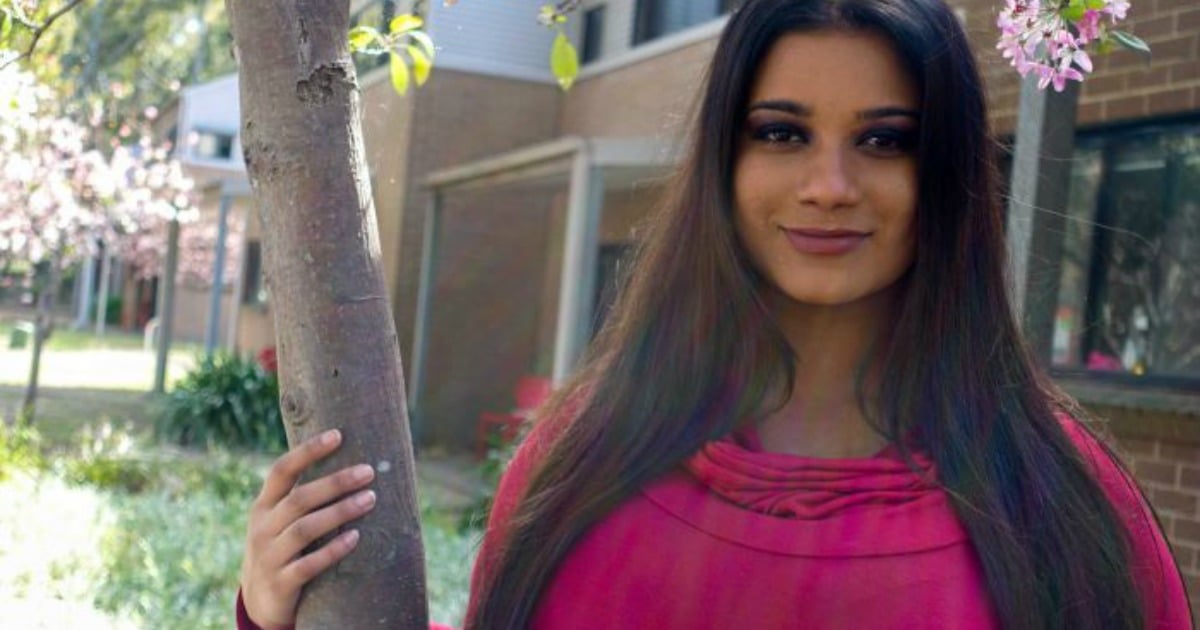 Noelle Martin was just 17 years old when predators stole a "selfie" she posted on her Facebook feed and plastered it over porn websites around the world.
Other harmless social photos of the young woman were also copied and pasted onto porn sites where users made explicit comments about her appearance, a practice referred to as "parasite porn".
In others users doctored images to put her head on the body of porn stars, known as "morph" porn.
Now aged 22, Ms Martin is finishing a law degree and said she felt violated by the continuing use of her image.
She is concerned the online images make her appear as if she has voluntarily contributed to the sites.
"They can ruin a girl's life by this. They literally can ruin a girl's life by what they're doing," she said.
Ms Martin discovered the violation of her image using a reverse Google image search.
This is where users drop an image file into the Google image search tool and it shows where pictures matching that image are published on the internet.
"I was at my uni residence and it was around two o'clock in the morning and I was just at home on my computer and I just decided to Google image reverse myself," she said.
"They were saying things like 'the amount of come that's been spilt over her could fill a swimming pool'. Or, 'cover her face and we'd f*** her body'. I was called trash, a slut.
"It was like my heart and my stomach sank to the ground and I felt sick. Like disgustingly sick."
Victim blackmailed after trying to get photos taken down
Ms Martin was 18 when she discovered her image had been stolen and has been fighting websites to have her image taken down since.