Because I am OVER THIS.
I turned on my side in my sleep and suddenly my body flung itself upright and I nearly projectile-vomited, like something from scene from Carrie.
NOT AGAIN, I thought, as I rushed to the loo and heaved my guts up while clutching my side.
Another ovarian cyst had burst.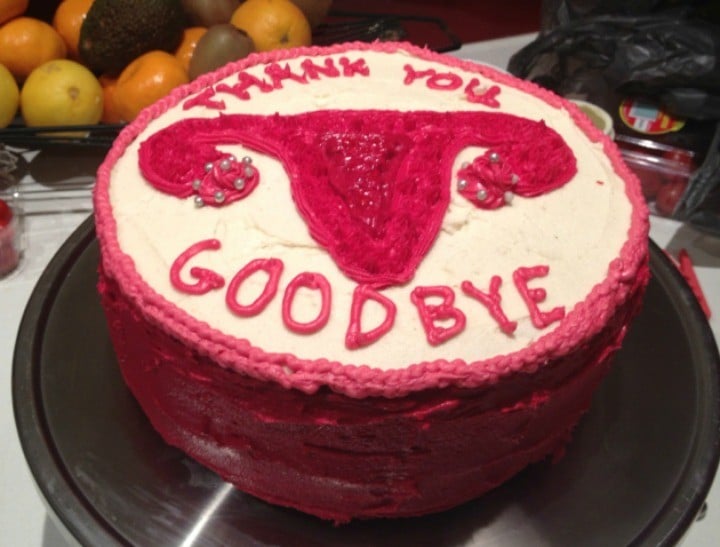 I knew it was coming.  The previous day I was at a friend's house and every time I stepped on my left leg I got a pain like a hot knitting-needle stabbing me in my left ovary and travelling to my groin.
You'd think I'd go to hospital, but it's happened to me so often I now know when the cyst is big enough to worry about.
I have Poly Cystic Ovary Syndrome or PCOS.
 PCOS: What does it mean to have polycystic ovaries?
And that's fucking painful.
I've now had three cysts burst and three surgeries (four if you count the one where my ovary was attached to my bowel with scar tissue from the previous surgeries).  I'm getting tired of getting sliced and diced.  Plus there are other awesome side-effects like infertility, insulin resistance, weight gain around your middle, acne (on your jawline and back) and excess hair on your chin.  Mmmm, pretty.