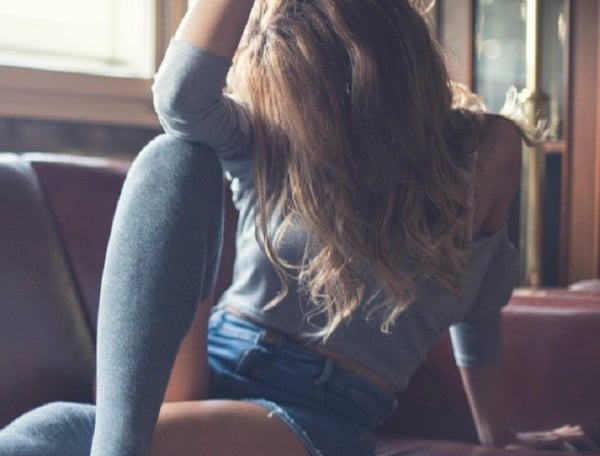 By Sarah Fader, for Ravishly.
I need to get laid on a regular basis or I will lose my fucking shit.
I'm a 36-year-old woman and I'm an extremely sexual person.
I've always been this way, even as a teenager. I appreciate sex and the intimacy that goes along with it. I love a good orgasm and I especially enjoy being on top. I'm not afraid to discuss sex from a female perspective.
Enter slut-shaming. If a woman displays an outward interest in liking sex, she is automatically labeled promiscuous.
In reality, there is absolutely nothing wrong with enjoying sex. In fact, sex is an essential part of life — not just for procreation, but for fun.
WATCH: Six women share the horrifying times that sex didn't go to plan.

Let's add another complicated layer to this cake: I'm a woman, but also a single mum. Society dictates that I should be focusing 100 percent of my time and energy on my children, my babies.
Let's get two things straight:
I love my children with all my heart and soul.
I need to get laid on a regular basis or I will lose my fucking shit.
Sex (and especially good sex) is an integral part of being a human being, mum or not. Being a mum and enjoying sex are not mutually exclusive. I can have the identity of "mum" and also be a sexual being.
(For the record, the term MILF — not into it. It's an offensive and unnecessary term, undoubtedly created by men to show that a mom who still likes to have sex is a fetishized outlier, an exception to the "rule" that women aren't supposed to enjoy sex.)
We've been made to believe that all men like sex and that women shouldn't talk about it. Well — I feel strange even writing this — I like to wake up in the morning, climb on top of my sexual partner, and ride him.