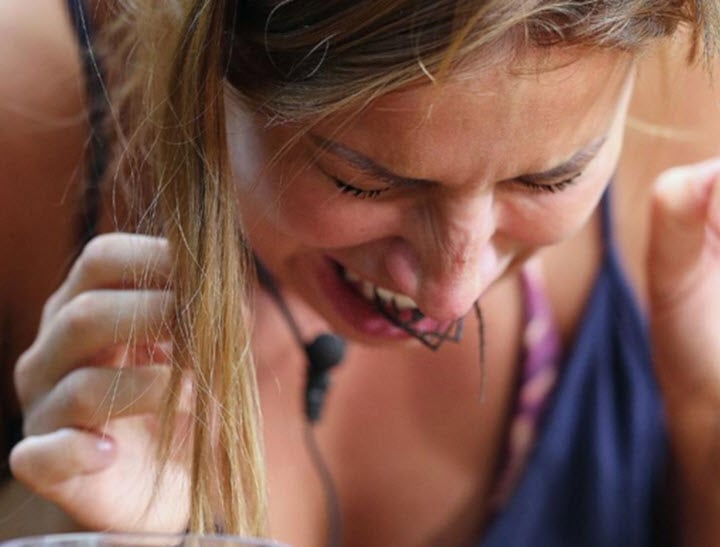 How much would you have to be paid to do this?
Having successfully avoided ever watching I'm a Celebrity… Get Me Out of Here! I am nonetheless familiar with its M.O.: get D-grade celebrities to consume disgusting "food" for the amusement of the masses.
The UK version of the show has come under fire from animal activists and those with general human decency for a barely watchable segment in which The Only Way is Essex star Ferne McCann ate a live spider.
The UK show, which is wildly popular and has been screening for 12 years, is filmed in Murwillumbah, NSW.
A regular feature is the Bush Tucker Trial. Past delicacies include crickets, worms, witchetty grubs, roasted spiders, the genitalia of both male and female of various creatures such as kangaroos and crocodiles, fish and sheep eyeballs and various parts of rats and mice.
I honestly can't imagine how dire the straits must have been for anyone who agreed to be on this show.