On Sunday night, nine Aussie celebrities (and one American) were unleashed in the South African jungle during the first episode of I'm A Celebrity…Get Me Out Of Here for 2017.
They'll spend up to six weeks camping in the jungle, living off staples like rice and beans, competing in ridiculous challenges, and trying to remember each other's names.
These are the most hilarious (and awkward) moments from last night's episode:
No one knew who Ash Pollard was.
When the feisty former My Kitchen Rules contestant sauntered into the jungle, with all the confidence of Beyonce at the Grammy's, her fellow team members Lisa Curry and Steve Price, had no idea who she was.
Price had just finished telling Curry that his biggest fear was someone turning up that he didn't recognise, when Pollard rocked up. And it got really, really awkward.
Price introduced himself to Pollard, to which she replied: "I've met you before".
"I've stalked you a few times, actually. We live in South Yarra together," she added.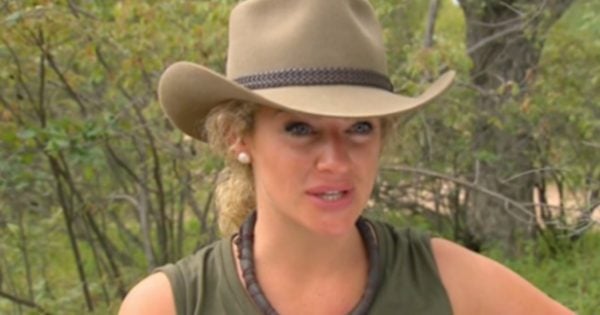 The former Dancing With The Stars contestant went on to explain that she and Price also have the same manager.
Curry then introduces herself, but Pollard still doesn't tell them her name. At this point Steve Price gives up and just asks Pollard what her name is.
When Curry asks: ""Now, you're a singer, aren't you?" Pollard finally realises that these people have no idea who she is and so she tells them that she was on MKR and Dancing With The Stars, to which Curry replies: "Oh, thank God. You can do the cooking while you're here!"