I'm A Celebrity…Get Me Out Of Here Australia is back for a third season in 2017, and surprisingly, the show's popular hosts say it's been "easier than ever" to get celebrities to sign up for the show.
Yep, big Aussie stars – and even international names – are jumping at the chance to be stranded in the middle of the South African jungle, with hardly any food, no showers and the very real possibility of having to eat a lot of bugs and guts to get by.
"When you have the likes of Warnie and those big names coming through, the proof has been that for the last two seasons, everyone who's been on the show has done really well," co-host Dr. Chris Brown (aka 'Bondi Vet') told Mamamia.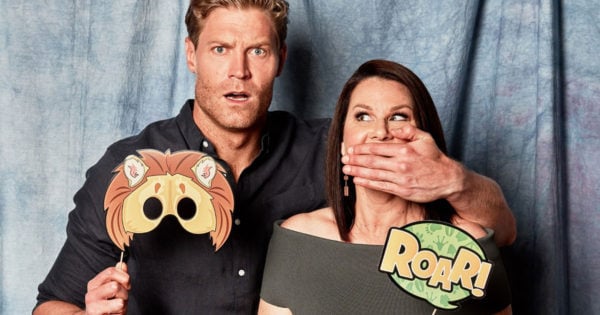 "In the years after [the show], they've really flourished and if their career needed a bit of a kick start, or they wanted a bit of change in direction, they've got it through doing the show.
"On the flip side, [coming up to season three] everyone knows exactly what they're getting into. They know they're going to have to eat some pretty rank stuff," he laughed.