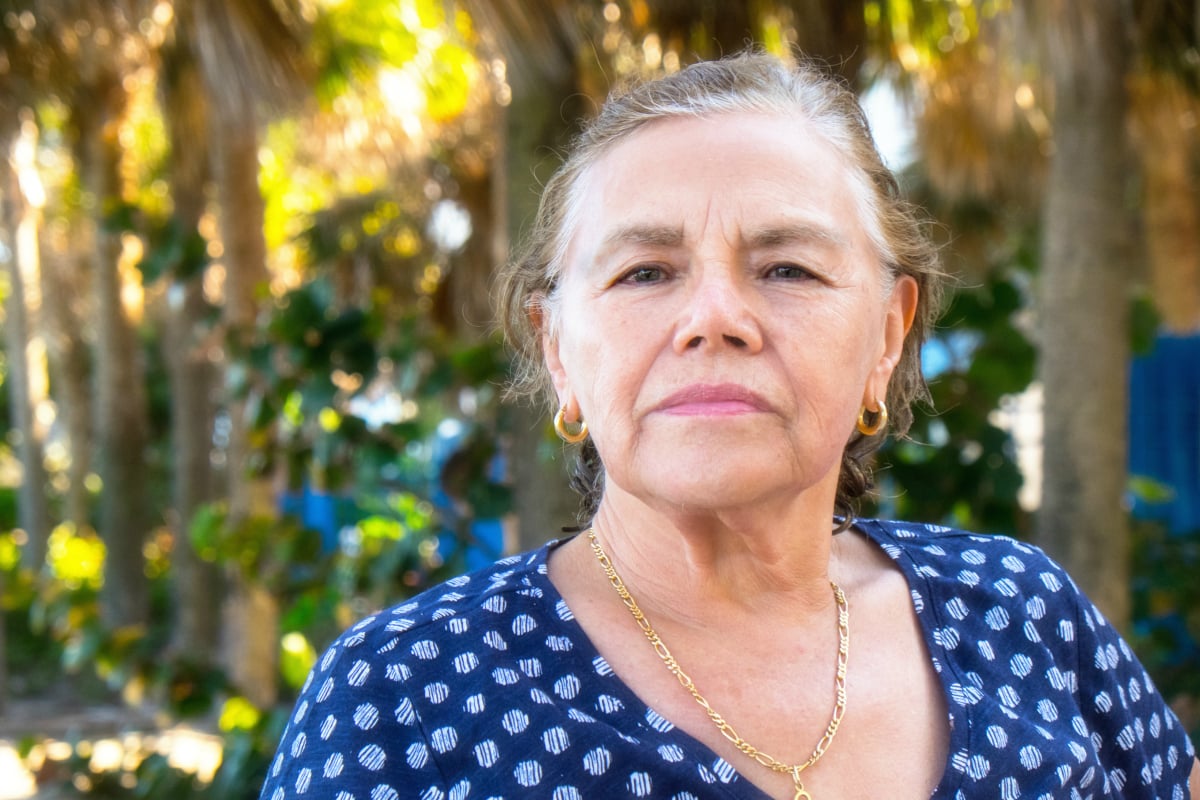 This post deals with sexual assault and might be triggering for some readers.
Janice* is a 60-something Melbourne mother and grandmother with a loving husband, a beautiful family, friends, and before retiring due to injury, a rewarding career working with troubled teenagers.
But behind her easy-going and welcoming exterior, there's a secret she's kept for 47 long years, and she's decided it's time for people to know.
Over the past few weeks, there has been a national conversation around a bill that has been put before the New South Wales parliament to decriminalise abortion.
On one side, those who care about the health and wellbeing of women, and on the other side, those who don't. This is no-doubt a polarising way to describe the abortion debate, but after you hear Janice's story, you'll see the devastating effect keeping abortion illegal has on girls and women that you've probably never considered.
I found Janice through a powerful social media campaign which followed the submission of the abortion bill. Countless women of all ages and backgrounds who had had illegal abortions were adding their names to a growing list, daring the authorities to #ArrestUs.
"I want to tell it [my story] for all the other girls who can't," she says. "And for the ones who died."
Janice had an illegal abortion in Sydney back in the early '70s. She was just 15 years old. She was just a girl, but facing a very adult situation.
Watch: Best-selling author Marian Keyes on abortion. Post continues after video. 
Growing up in a small country town, Janice knew about unplanned teen pregnancies. The combination of a lack of education around safe sex practices and a the existence of a single town chemist where teens were too embarrassed to buy condoms meant that girls – at least one or two a year by Janice's recollection – would often drop out of school to become mothers.
Like everyone, Janice thought it wouldn't happen to her. She had her first boyfriend, and she enjoyed sex, but they were responsible and he always had condoms.
"Except this one time, and that was the one time I got pregnant," she said.
Now, in the early '70s you couldn't walk into a pharmacy or a supermarket and pick up a pregnancy test off the shelf and covertly sneak it through a self-service checkout like you can now. Pregnancies needed to be confirmed by a doctor who would then make the arrangements for that baby to be born.