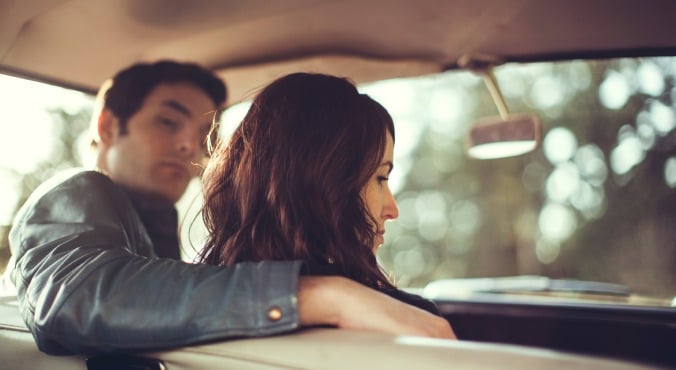 Image: iStock.
It's a well known fact that a trip to IKEA is an ultimate relationship test. There's nothing like a visit to the furniture-filled battleground and then attempting to assemble a Billy bookshelf to see someone's true colours.
It's not the only way to find out if you really are with 'the one'. Here are 16 other situations that show you what your partner is really like – for better or for worse.
1. Camping.
There's nothing like being without home comforts in the middle of nowhere to see your true compatibility.
"Neither my partner or I are particularly outdoors-y people but somehow we found ourselves on a group camping trick. He assured me he had the tent covered but despite my repeated request and offer to bring my own he left it to the last minute to check it was all in order. A four hour drive later and we began to set up the tent only to discover that not only was there no outer or waterproof cover, but there were no pegs either.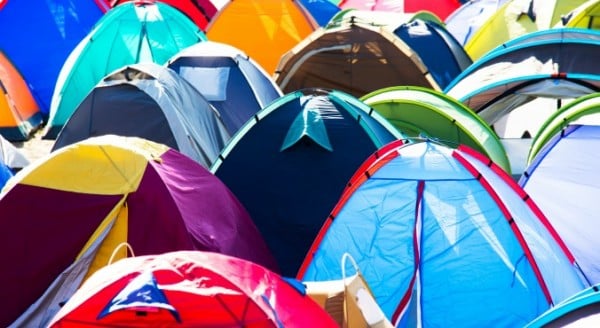 "As I had to beg around the campsite for pegs and construct a makeshift cover with some leftover tarp as it started to rain, part of me really wanted to kill him... but an overwhelming part couldn't help but laugh at him sitting there totally helpless and embarrassed that he'd gotten it so wrong. We're still together, but we haven't been camping since."
2. Food poisoning.
"My partner got very extreme food poisoning in Nepal while I was fine, so a) I had to deal with him in agony but b) I also had to step up and navigate Kathmandu to find him medicine/crackers/water etc.
I got very lost and nearly had a breakdown myself so we learned about how we both handle sickness and stressful situations. You quickly learn about how the other person handles stress and how you both overcome obstacles together (or not)." (Watch: People confess when they knew their partner was the one.) Post continues after video.