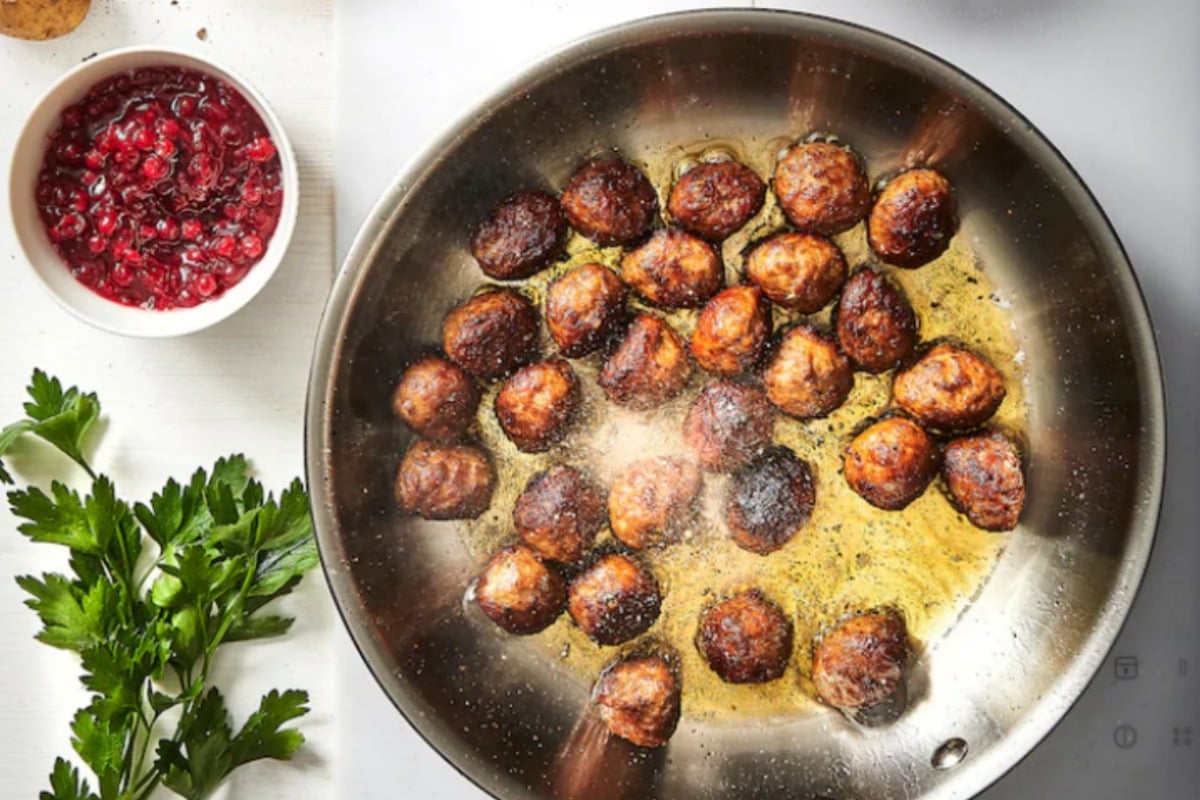 All around the world, IKEA is best known for its maze of kitchen displays, frustrating flatpacks that lure you in with fancy-sounding Scandinavian names and of course… Swedish meatballs.
No trip to IKEA is complete without the delicious yet reasonably priced balls of meat that are jam-packed with garlic, salt and childhood promise.
Much like the Bunnings sausage sandwich, the humble IKEA meatball is simply iconic (and mostly the reason we go to the store in the first place).
And now with more of us cooking our way through isolation, IKEA has gifted us with their sacred recipe so we can make the meatballs from our very own home.
"We know that some people might be missing our meatballs, which is why we've released an at-home alternative which, using easily accessible ingredients, will help those looking for some inspiration in the kitchen," said Lorena Lourido, Country Food Manager at IKEA.
"Staying at home can be hard, but we want to help make everyone's lives that little bit easier and more enjoyable. Bon appétit or, smaklig måltid, as we say in Sweden!"
In true IKEA fashion, the recipe card is styled just like a set of instructions for their famous flat-pack furniture. But unlike their furniture, there's just six simple steps and it (probably) won't end in a family fight.