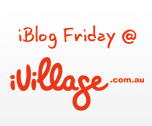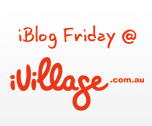 At iVillage we're passionate about supporting Australian bloggers. That's why we've created iBlog Friday.
It's a chance for bloggers to introduce their favourite post of the week to iVillage readers and for our community to read what Aussie writers are up to.
Here are the bloggers who have sent their submissions this week. Happy reading!
Louisa Simmonds of My Midlife Mayhem explains the rules her husband has set out when it comes to buying him Father's Day gifts in her post 10 Best Father's Day Gifts.