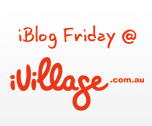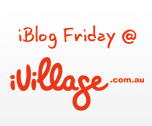 At iVillage we're passionate about supporting Australian bloggers. That's why we've created iBlog Friday.
It's a chance for bloggers to introduce their favourite post of the week to iVillage readers and for our community to read what Aussie writers are up to.
Here are the bloggers who have sent their submissions this week. Happy reading!
Louisa Simmonds of My Midlife Mayhem weighs in on the kids vs homework debate in her post Horrible Homework.
Apparently it is a universal issue of monumental proportions and I am not the only parent with the grey hair and eye twitch to prove that my child refuses to do his homework.