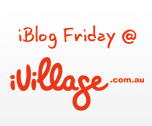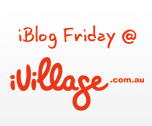 At iVillage we're passionate about supporting Australian bloggers. That's why we've created iBlog Friday.
It's a chance for bloggers introduce their favourite post of the week to iVillage readers and for our community to read what Aussie writers are up to.
Here are the bloggers who have sent their submissions this week. Happy reading!
Vanessa Palavicini of CEO of My Joyous Life share the five ways she reclaimed her happiness in her post 5 ways to Reach Breakthroughs.
The saying goes something like, "If life hands you lemons, you make lemonade". Times of despair are definite delicious lemonade opportunities! Okay, in the moment lemonade may not be on the top of your list. You may be more in survival mode. Breathing through the day might be the only task you can take on. But guess what.