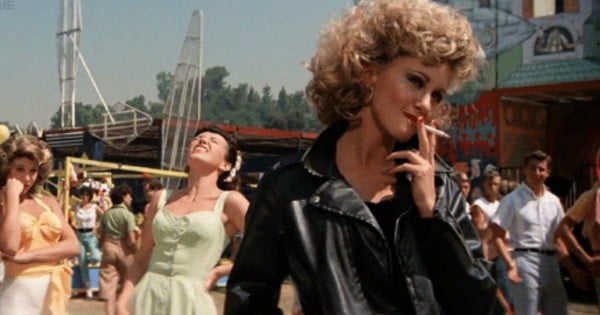 As a kid, I LOVED the movie Grease. The hair. The poodle skirts. Drinking milkshakes in diners, having girly sleepovers with your friends, singing songs with made up words like ramma-lamma-lamma-ka-dingity-dinky-dong.
My friends and I would shoo-bup-bup along the school bleachers. My sisters and I spent an age choreographing the perfect Grease Lightning arm routine. We'd buy lolly fags and say "tell me about it, STUD."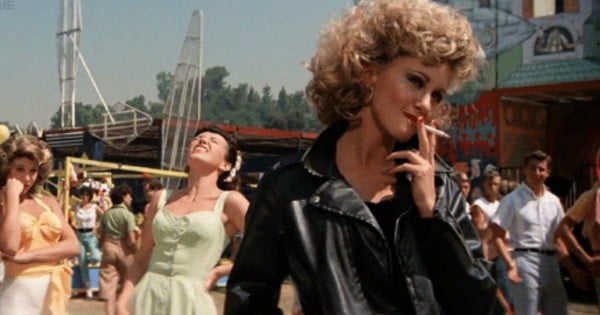 But when I watched it back, 25 years later, I was like: "What the hell? I don't remember these fat jibes and slut shaming and bad messages. WHAT IS THIS MOVIE?"
It's a movie whose central messages are: Smoke. Change everything about yourself so boys will like you. Be a bit of a slut, but don't be too much of a slut. Cool. Now let's dance it out. (Ok fine that bit, I quite like).
When the stage show Grease Live was aired earlier this year, it was with a politically-correct makeover. Eagle-eyed viewers watching the live television adaptation noticed some lyrics had been changed.  I explain which words were taken out in this episode of Mamamia Out Loud:  (post continues after audio).

So Grease is the word, except when those words are horribly inappropriate in a modern context.
Mia Freedman watched it with her kids and she said it's really funny watching a 70s movie through a modern lens, and then trying to explain some of the more inappropriate themes and moments to your kids.  Like, why Sandy is smoking in the end. Why Danny can blow smoke in his teachers' face? What the lyrics mean when they jauntily sing "Did she put up a fight?".
Awks.