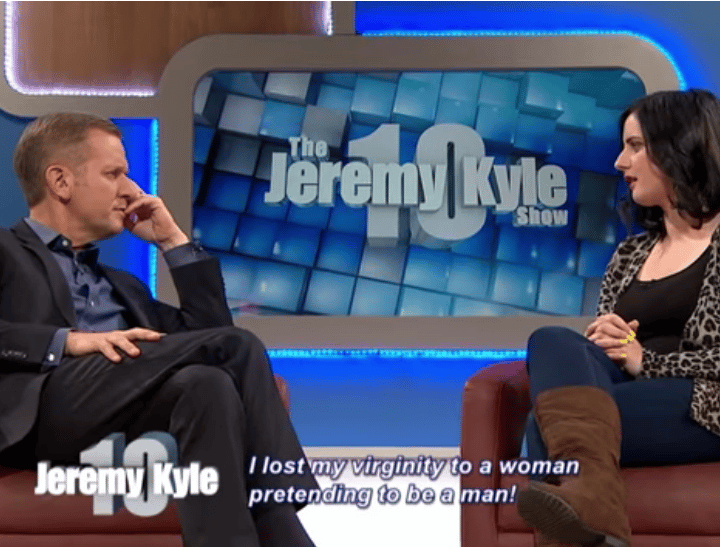 This weekend, Megan Adie shared her traumatic, bewildering story with the world.
Three years ago, when she was just 15 years old, Megan was duped into having sex with a 23-year-old woman who was pretending to be a schoolboy.
Speaking on the Jeremy Kyle Show beside her now boyfriend, Megan told Kyle about how she met Chris Wilson, who she believed to be 17-years-old, at a theme park before developing a romantic relationship with him.
Megan lost her virginity to Chris, and only after having sex with him on 39 occasions did she realise that Chris was in fact a woman by the name of Christine Wilson, 26.