Five years ago I was struggling with my sexuality. I was yet to have sex with a man. I'd come close a whole bunch of times, but never really had the guts to follow through. I've identified as bisexual since I was sixteen and although I was attracted to men, they frightened me. I knew how to touch a woman, how to love a woman but I wasn't sure I would ever be able to be in a heterosexual relationship.
I've never been in love with a man. I've never even had a boyfriend and I'm turning 27 this year. But I knew that I wanted to experience what sex was like with a man. It was so foreign to me, how homosexuality might be for those who have sexual and emotional feelings for the same sex. Same-sex relationships was what I grew up with, was my normal, so I was exploring my heterosexuality, as bizarre as that may sound.
Uninterested in a drunken encounter with some stranger from a pub, I decided to use an escort agency. I didn't want to have to explain the situation. I was shy and embarrassed that I hadn't had sex at 22. As silly as it sounds, I felt I needed to have sex to grow up, to let go of this unknown yearning inside me that I thought about day in, day out.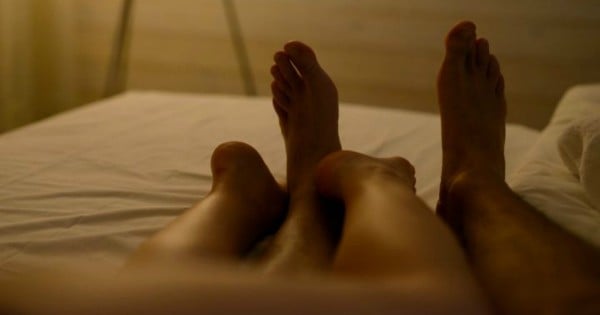 So I emailed the madam after searching Google for what was going to be my first encounter. I browsed through the list of men (most with a photograph blanking out their faces) and decided on a guy. As I explained my nerves and virginity to the madam she suggested I go with another man, closer to my age. I took her up on her suggestion and was booked in the following Saturday with Nino.
That Saturday came around like a flash of lightning.  I was terrified with every minute our appointment grew closer. I got dolled up, withdrew the cash from the ATM and sat around my apartment in a state of panic. I turned the TV on, then turned it off. I turned the music on. I turned the music down. I turned the music off.  I paced the room wondering what to expect and felt completely out of my depth.
Looking back, I think a lot of people don't plan when they lose their virginity, or they don't really know when it will happen. I knew for two weeks beforehand and I was a bundle of nerves. I was excited but wanted to vomit at the same time.
Listen: Mia Freedman interviews porn star and sex worker Madison Missina, about the difference between having sex with a man and having sex with a woman, in case you were wondering. Post continues after audio.
9pm on the dot, he buzzed my apartment. My stomach was churning and I was madly checking myself out in the mirror. Why would a sex worker care what I looked like? He was doing his job. Hello. But still I wanted to feel sexy; I wanted an experience that would change me. And it did.
He knocked on the door twice. I froze, then went into autopilot. I used to wear my heart on my sleeve but that night I decided forget my heart, I need confidence pills! He came into my flat with a shoulder bag and an air of nervousness about him, peculiar considering he was the professional. We got the money sorted straight away, which was awkward. I blushed as he counted it back.
I felt like a fraud, I was letting this guy take my virginity and I was paying HIM! In some countries a young woman's virginity is like a dowry, and here I was giving him hundreds of dollars to take the burden off me.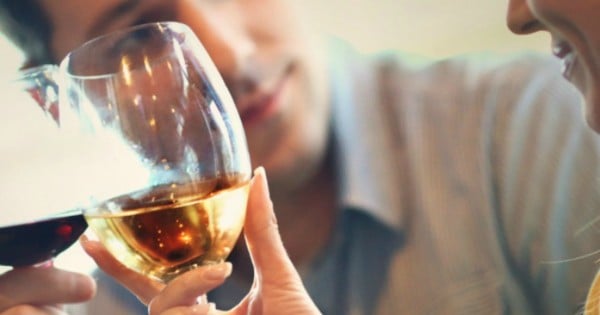 Funny how life works out.
We had a 2-hour appointment where I presumed we'd have sex and then he'd leave. It didn't really work out like that. The first hour we spent drinking, chatting and smoking out on my balcony. It was a chilly August night and I remember him putting a jacket around me, he instantly made me feel comfortable. I asked him about previous clients and how many women call nervous about losing their virginity to an escort. He told me that it's not exactly a thriving industry, like women sex workers for example, but he did it on the side to make some extra cash. I found this fascinating.
He had a client once who got herself so drunk before he arrived that he had to hold her hair up over the toilet as she was violently ill for their entire appointment.
As I was drinking my Jack Daniels (I only allowed myself one, I didn't want to be drunk) I kissed him. After I kissed him he apologised, saying he should have kissed me as our encounter was slowly becoming just about talking rather than sex. Since I handed over a large wad of cash at the beginning of the evening I was expecting THE SEX. Well, I just wanted my money's worth at least. Sheesh. I could've bought a designer handbag with that money.
Now, I could say he lifted me up and gave me the most intense orgasm of my life but sadly no, that didn't happen. He was very kind, slow and made me feel at ease. He never pushed me or hurried me, even though there was a time limit and he couldn't stay all night (much to my disappointment). I felt like the moment would go on forever. It was like I was stuck in limbo as he massaged my shoulders. I felt like a girl becoming a woman. And for the first time, I felt ready.
I know I put a lot of emphasis on sex but that's how I felt. I thought I was the last virgin on the planet. Of course I wasn't, and couldn't possibly be, but it didn't make the feeling as less real.
As we had sex, I felt something change in me. I felt more alive and like a huge weight had been lifted off my shoulders. Society places a great deal of importance around sex and suddenly I felt like I was older and allowed to enter this secret club. The strangest thing happened, though. I didn't feel any connection to the guy I lost my virginity to or any guy after that, I just enjoyed the feeling of having sex with a man. It gave me a thrill. Being heterosexual felt naughty, somehow.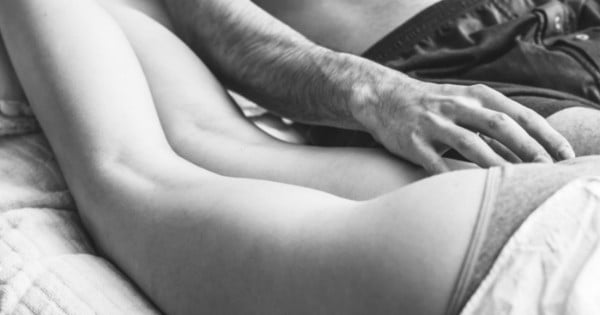 Once we were done he disappeared into the bathroom and as I pulled the sheets over my naked body, I felt lucky. Not so much that I'd had my first male sexual experience with an escort but rather that it wasn't fumbly and I actually enjoyed myself. Yes it hurt but I was old enough to be able to emotionally deal with it. I had someone there who was specifically attentive to my needs. And while he did get carried away at times and it wasn't as selfish as I'd first hoped, I don't regret the decision for a second.
Sure there's other people out there who equate sex with love and that's fine, I envy you guys, but that's just not me. Perhaps I could have had that same experience with a devoted boyfriend who loved me but I didn't see that happening. It's almost four years later now and that still hasn't happened. My only love has been with a woman, a wonderful woman who I still care for deeply.
I understand having sex with a prostitute isn't everyone's cup of tea but this is my story. I've never read about another woman paying for sex or using an escort so I wanted to share my experience, as I felt incredibly alone when I made this decision.
How did you lose your virginity?