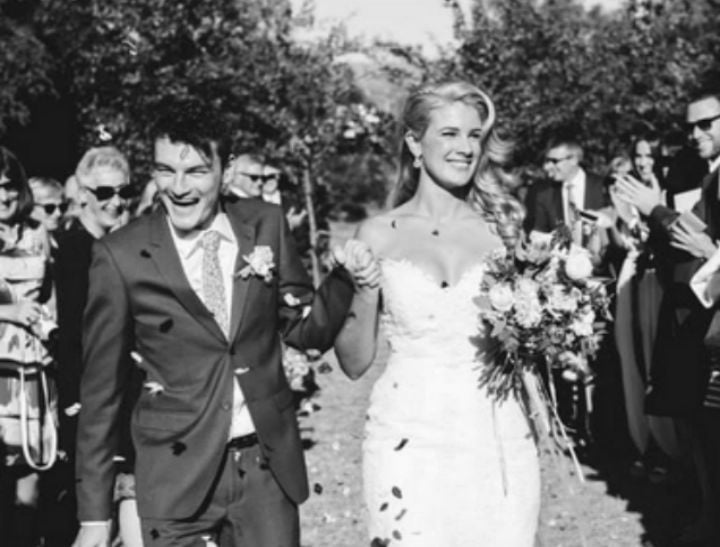 When I flick through my wedding album, I see a lot of things.
I see my sparkly gold shoes. I see my sisters giving a speech in rap form, while valiantly enduring the slightly-too-small floral crowns I forced upon them. There's the wooden arch my partner made for our ceremony. The mile-wide grin on his face as he watched me walk towards him.
There are a lot of things I like about my wedding photos, but my wedding dress is not one of them.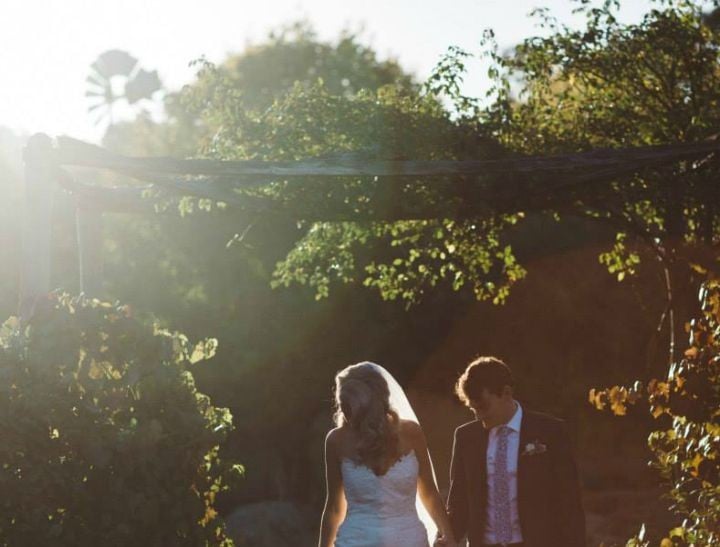 I actually cringe when I spend too long looking at full-length photos of myself on the day, because I just don't love my wedding gown.
I'm not talking about the typical regrets most 2015 brides will have in five years' time, when fishtail silhouettes go out of style and chapel-length veils become passé. This is not some regret that's started haunting me with the passing of years.
My wedding was only four months ago and honestly, I was over my dress by the time our nuptials rolled around.
Here are some photos of the dress. Post continues after gallery:
Grace's wedding day (most photos: Abigail Varney/http://abiweddings.tumblr.com/)