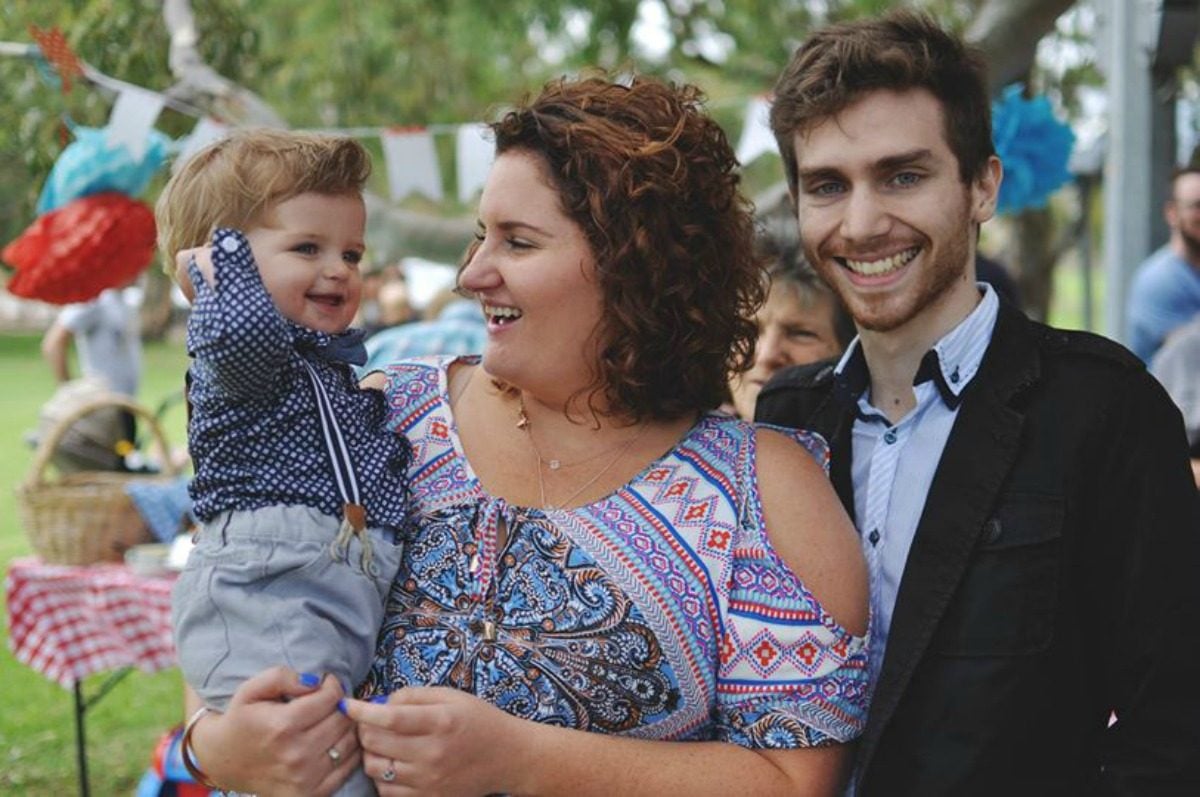 "One doctor looked at another and said, that's not her heartbeat. At that point my stomach dropped. They said to me: you are pregnant and you are going to have a baby today."
Megan Paolini was 21. She was a Melbourne business studies student, and had only been with her boyfriend Matt for less than a year. He'd rushed her to hospital thinking she had appendicitis.
Megan vomited in shock as she digested what she was being told. She was about to become someone's mother.
Listen to the full interview on The Quicky. Post continues after podcast.

Megan's son Theo made his entrance into the world 11 hours later, at a healthy weight of 3.49 kilograms.
"He was born in early Feb, and I'd only had my 21st in the November. I'd had a normal party, I was working part time, and I had been with Matt 10 months. He was my first boyfriend. We definitely weren't in a serious relationship, we were cruising along in a very, very carefree unattached life," Megan told The Quicky.
When Megan gave birth in 2015, her story hit the headlines. How could she have given birth, and not know she was pregnant? The backlash was brutal.
"What a joke how can she expect us to believe this."
"Absolutely pathetic obviously she's making it up for five minutes of fame."
But as Dr Tamara Hunter, a specialist in obstetrics and gynaecology told The Quicky, while it isn't common, it can certainly happen.
"It seems too hard to believe. But if we look at the early symptoms; nausea and vomiting in the first trimester could easily be confused with a medical illness like the flu, or anxiety or even indigestion," she told host Claire Murphy.
Megan had very small bouts of morning sickness that lasted about two weeks. That was it. So she didn't think anything of it.
"Not having a period can actually occur quite commonly. One of the most common instances where woman can have periods six to 12 months apart is polycystic ovary syndrome," said Dr Hunter.
Female athletes, and those recovering from eating disorders can also not have their periods. As can those who are just stressed, or have poor diets in general.
In Megan's case, she had been on the pill, and was purposely skipping her period.