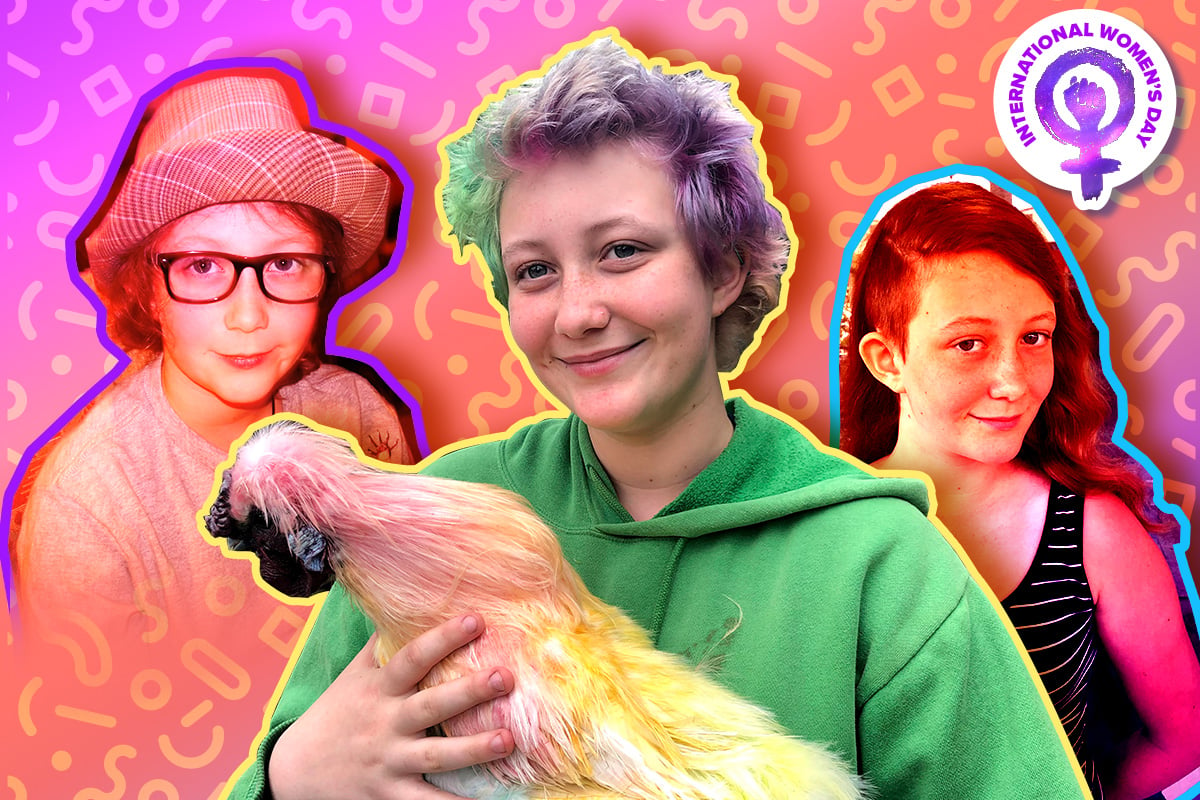 At Mamamia, every day is International Women's Day. But this year, we're celebrating March 8 by sharing stories from some of Australia's most influential women, as well as columns from voices spanning 5 generations. Here, 15-year-old Oscar shares his experience as a feminist, trans teenager. You can find all our International Women's Day stories on our hub page.
My name is Oscar Martel. I'm a fifteen year old queer, transgender, kid who uses he/him pronouns. Even before I realised I was transgender, the adult women around me made sure I had a feminist upbringing. I filled my Instagram feed with feminist pages using words I didn't know – intersectional, third-wave, misogyny. I took to the comment section (never a good idea), and battled against republican, and edgy meme pages.
Meeting my best friend – a nonbinary, punk, thirteen year old – was revolutionary to me. It took me two weeks to realise I was queer, and about six months to begin questioning my gender identity. Then, I saw in a thread about abortion: "If you're not a woman, you don't get a say in this."
That shattered me, because I agreed with it. It was disgusting that men thought they could tell people what to do with their own bodies.
But feminism was so important to me. I felt like if I accepted my gender identity, I would lose my part in this movement that had become so important to me. If I came out as transgender, even to myself, I would be betraying the feminist movement I had come to love.