It seems actor Hugh Jackman has a soft spot for the sweeter treats.
The 48 year old shared his mother's recipe for crème caramels in an image posted to Instagram on Thursday night. The recipe appeared to be written in his mother's handwriting.
One clue behind this theory is that it is cutely titled: "Hughby's Favourite Crème Caramel."
The post lists the ingredients of the dish, explains their preparation and then caps it off with the quote often attributed to Sophia Loren, "cooking is an act of love."
The ingredients were originally listed in "pints" but here are their metric equivalents.
To make the creamy blob of deliciousness that is the custard pudding base, you'll need:
6 Eggs.
4 cups of milk, 1 cup of cream.
3 tablespoons of vanilla sugar.
To make the caramel:
6 tablespoons of sugar.
6 tablespoons of water.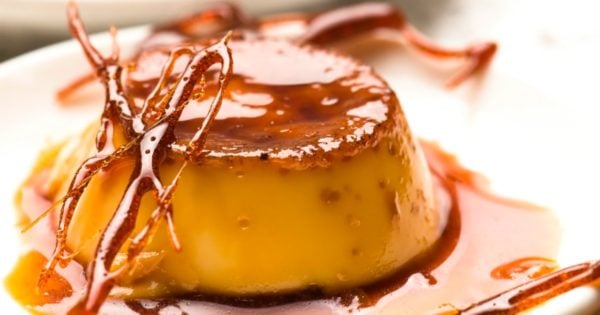 Jackman's mother shared the method as follows.
"Make caramel by heating sugar and water in a small pan until it caramelises. Pour into dish and quickly swirl it round the bottom and sides," she instructs about the caramel sauce.
"Beat eggs and sugar together. Stir in heated milk and cream. Pour into dish. Stand the dish in a roasting tin with cold water," she writes about the pudding.
"Bake at 160 degrees Celsius until the custard is set - at least an hour. Cool. Chill in fridge. Run a knife round the inside edge and turn out into a serving dish."
The X-Men actor went on to share the final result of his mother's careful guidance.
Fans flooded both images with stories of their own experience creating crème caramels or 'leche flans' as it is known in the Philippines.
"Here in Philippines we call it Leche Flan," one fan wrote.
"Omg that looks so good I wish I could try some," another fan wrote.
This recipe isn't the first time Jackman has shared his mother's cooking talents. Two weeks ago he shared an image of the two preparing cashew nut flapjacks.
Has all this custard talk sparked your appetite for something sweet? How about listening to the latest Mamamia Out Loud podcast.
Feature image via Instagram.

You can buy any book mentioned on our podcasts from iBooks at apple.co/mamamia, where you can also subscribe to all our other shows in one place.