When we hear the words 'Christmas' and 'celebrity' uttered in the same sentence, it often conjures up images of a lavish, professionally prepared feast, complete with expertly decorated table and presents worth hundreds and thousands of dollars.
Or we think of stars like Mariah Carey and Michael Bublé, whose collection of Christmas classic hits make them millions of dollars every holiday season.
But it turns out that some celebrities – like Wolverine star Hugh Jackman – celebrate Christmas Day just like the rest of us… complete with sweat, swearing and drunken family members.
Appearing on The Tonight Show Starring Jimmy Fallon, the 49-year-old star described just what the festive season in Australia is really like.
"Is is super, super hot," he told the show's host.
"But my parents, I'm English, so we persevere with all the English traditions."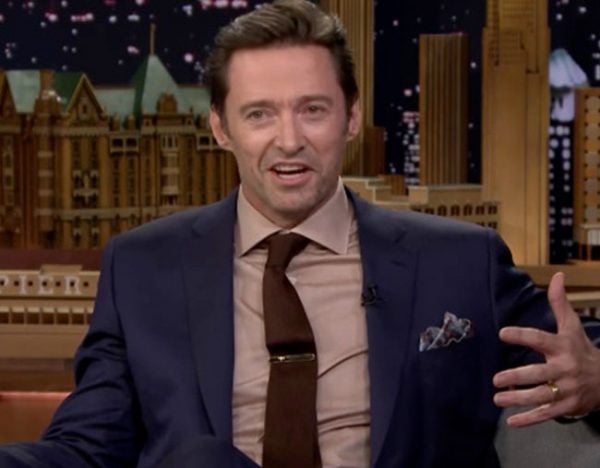 Which, as the father-of-two pointed out, adds an entirely new element of stress and crazy to the Christmas kitchen.
"We have hot turkey, hot ham, gravies, baked potatoes cooking...it's literally like 110 degrees," Jackman said.
"The paper hats disintegrating, there's sweat, we're drunk, arguing....it's messy."
LISTEN: Are you thinking of staging an Elf on the Shelf murder this Christmas? You're not alone. Post continues after audio...
Despite inviting Jimmy and the entire studio audience to his place for Chrissy lunch, we're quite sure Jackman was attempting to paint as bad a picture as possible of what an Aussie Christmas gathering was like.