When culottes first hit stores a couple of seasons ago, I immediately turned my nose up.
They looked ugly, hard-to-wear and from all accounts were wholly unflattering on just about everyone. In my humble opinion, they could go back to the nineties/early noughties where they belonged.
Now, I'm their number one fan.
It wasn't exactly planned. During my annual sh*t-the-weather-is-warm-and-I-have-nothing-to-wear panicked shopping trip, I picked up a pair of $40 navy and white striped high waisted pants in Zara. They looked smart, light and most of all comfy. Too lazy to try them on, I decided to take a chance and just buy them.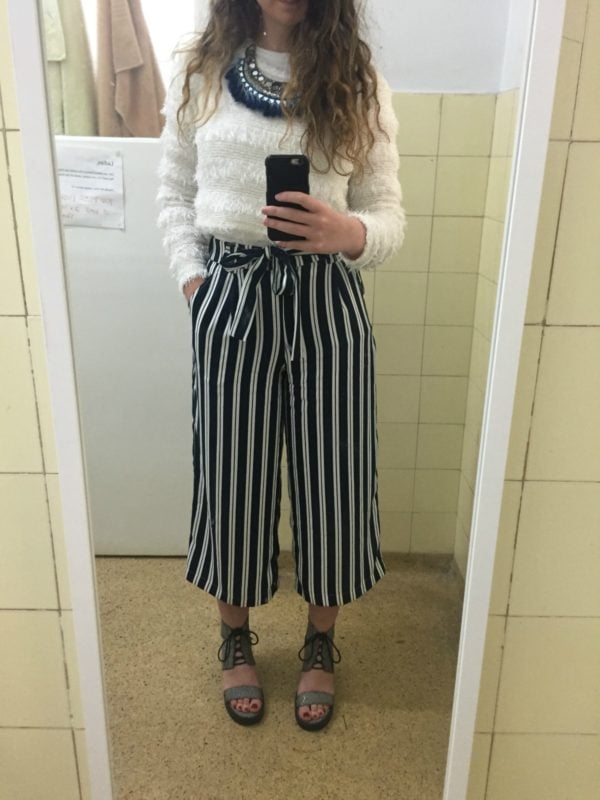 New pants obviously call for a selfie. Image: Supplied/Brittany Stewart
It was only when I got home I noticed the slightly wide cropped bottoms. They weren't pants, they were culottes - but to my surprise they weren't so bad.
Yes, turns out the style bloggers' pant of choice is actually practical AND wearable in real life.
It's been almost a year since I've converted and my wardrobe has never been stronger. I LOVE them.
Cutting off a couple of inches above the ankle, they're the midi-skirt of pants - except you can do cartwheels in them. The high-waisted top helps add shape and they're a great way of showing leg on warmer days without baring it all and they're surprisingly versatile.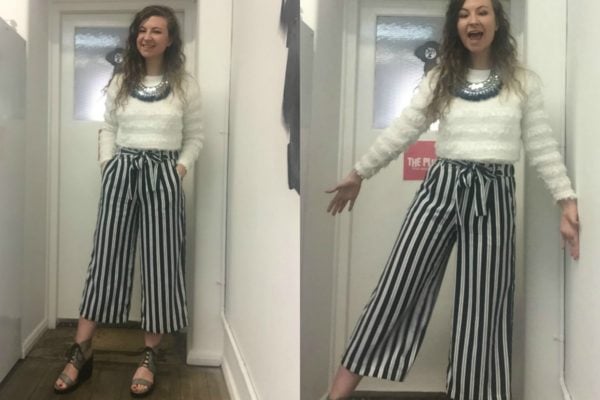 Image: Supplied/Brittany Stewart
Tailored, smart but still kinda casual, they're perfect for the office but equally as appropriate for going out in too - I just add a nice top and heels.
The stripes on my Zara pair help to elongate my body (a good tip for any people concerned about height) and unlike shorts and jeans, the elasticated waist makes them super comfy on your tummy.
It also helps that I've never got so many compliments on a single pair of pants as I have on every occasion I've worn these. (Post continues after gallery.)
Celebrities in high waisted pants.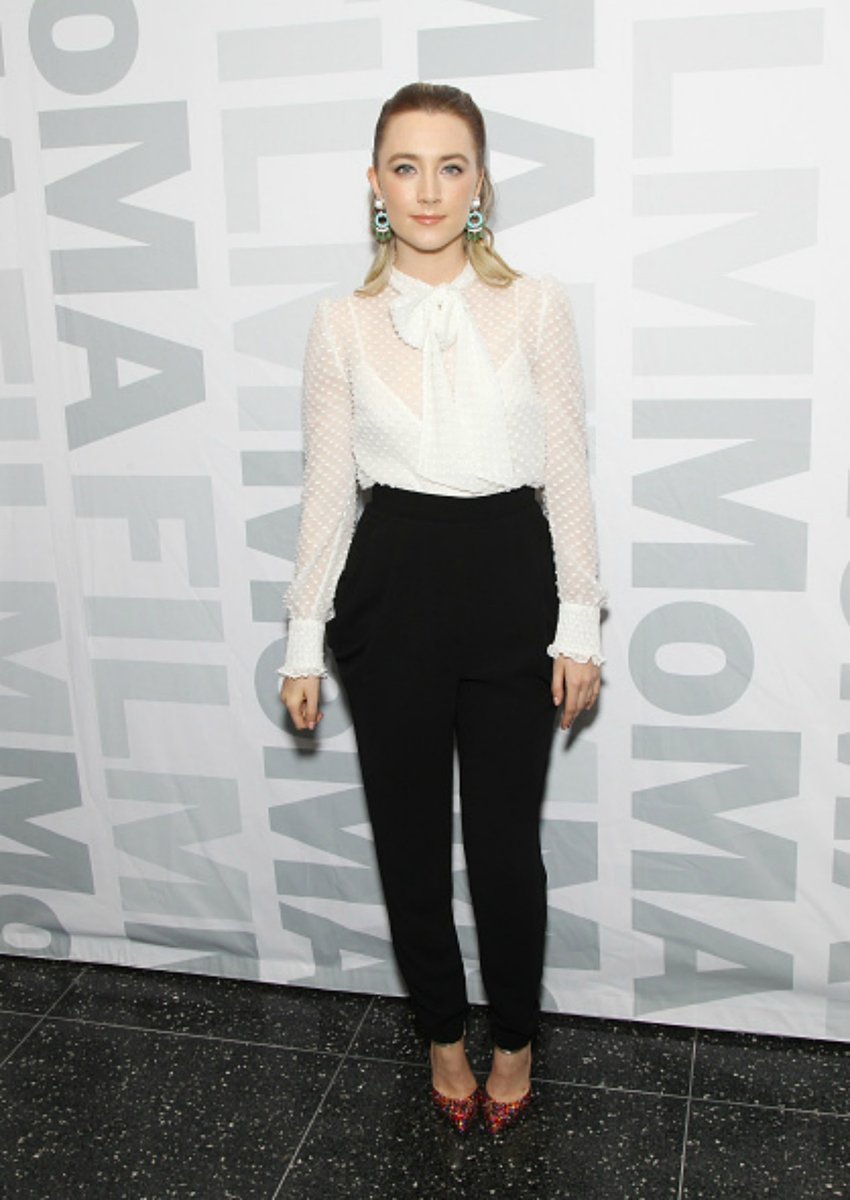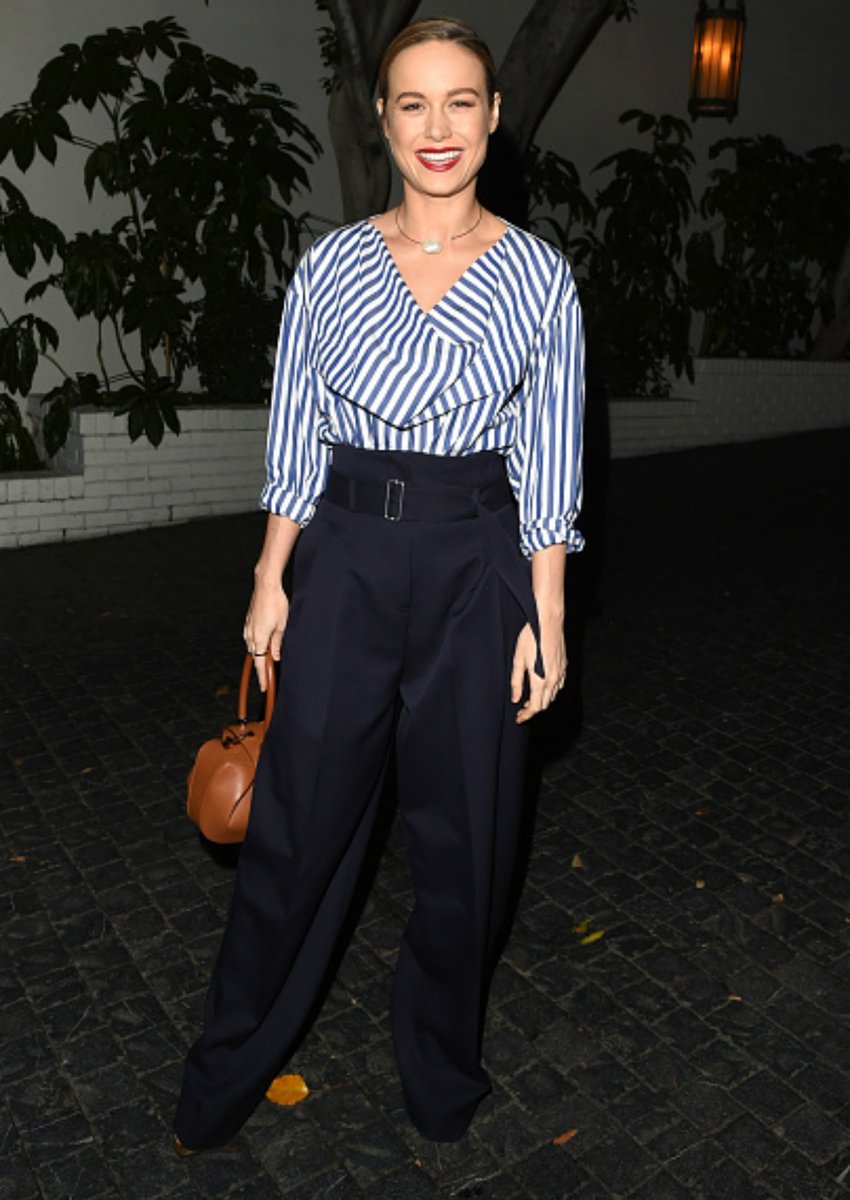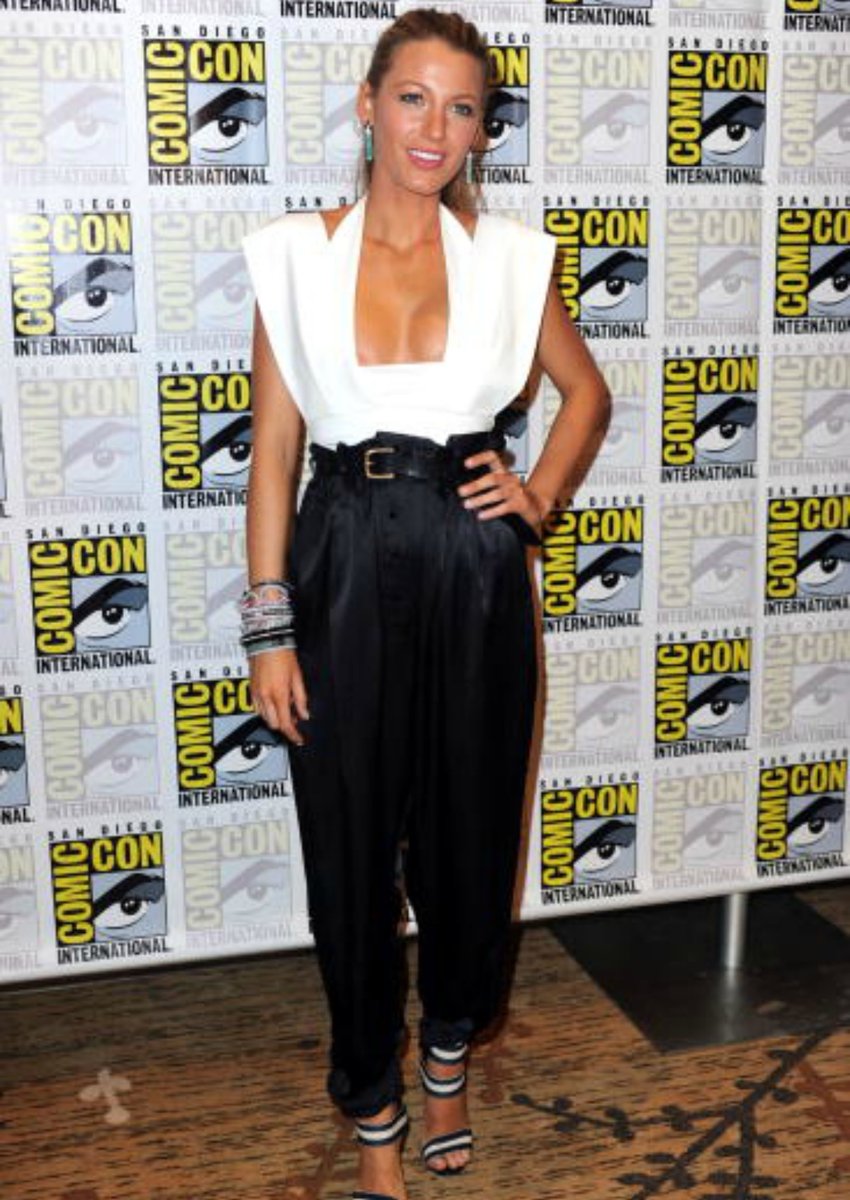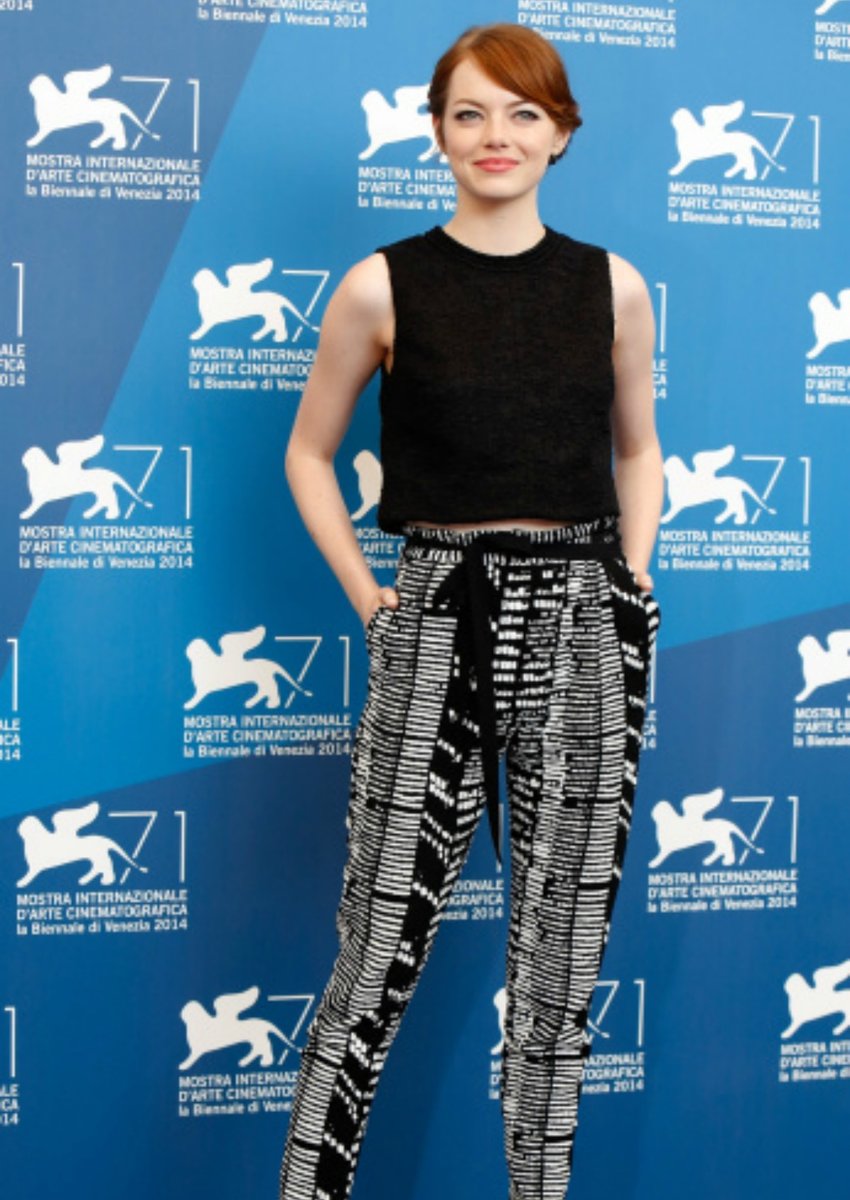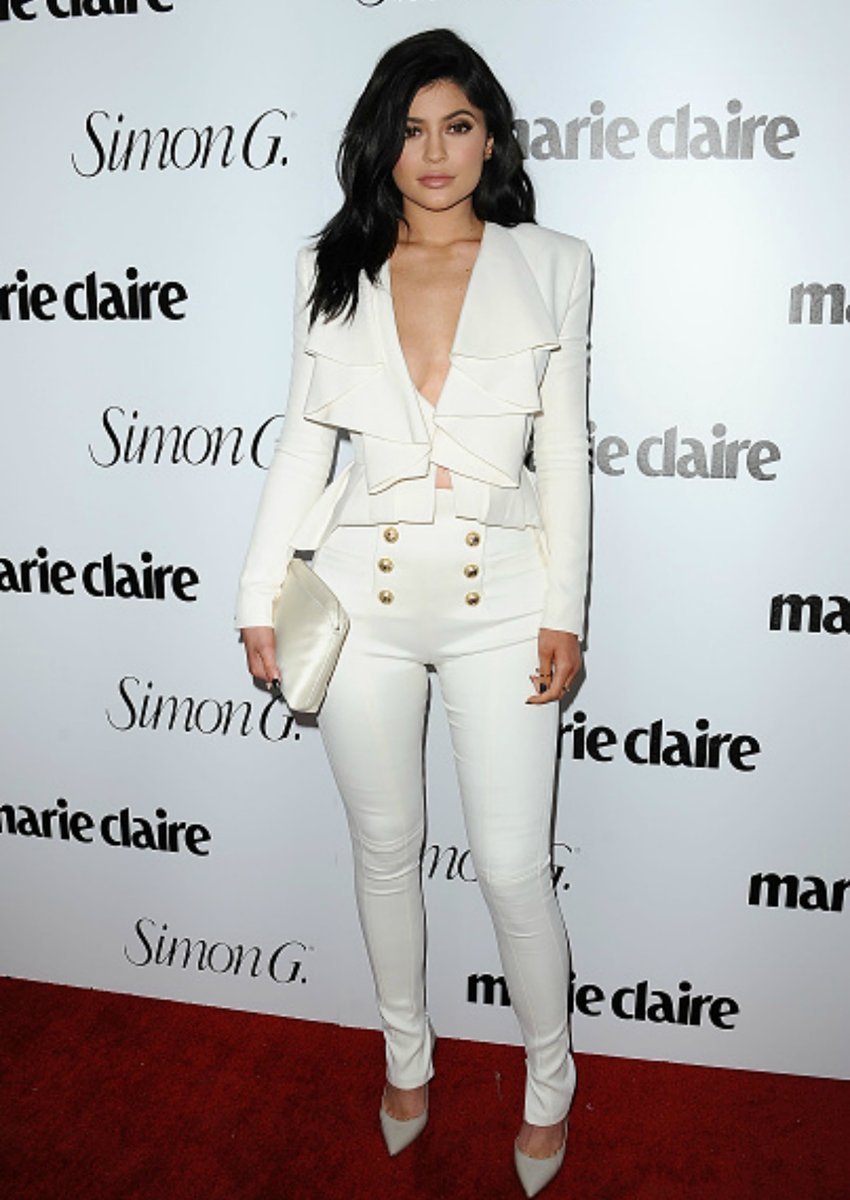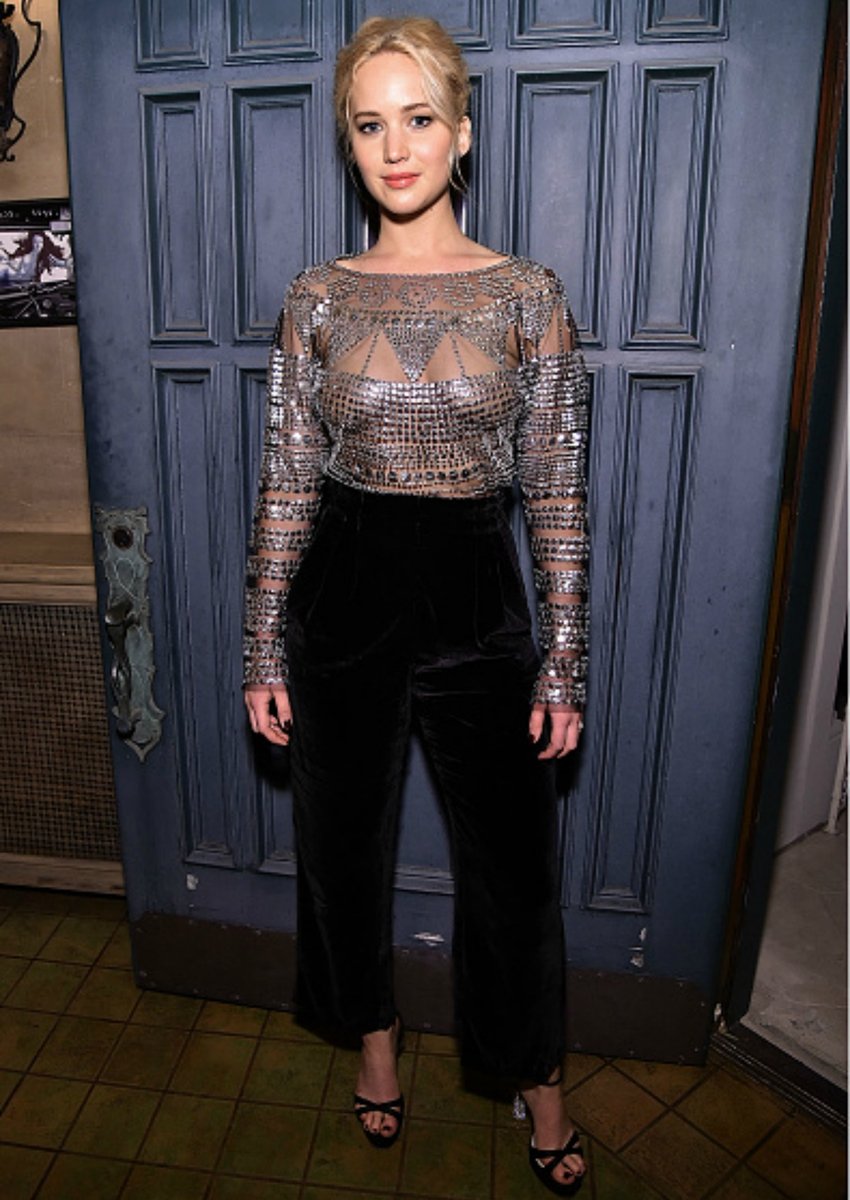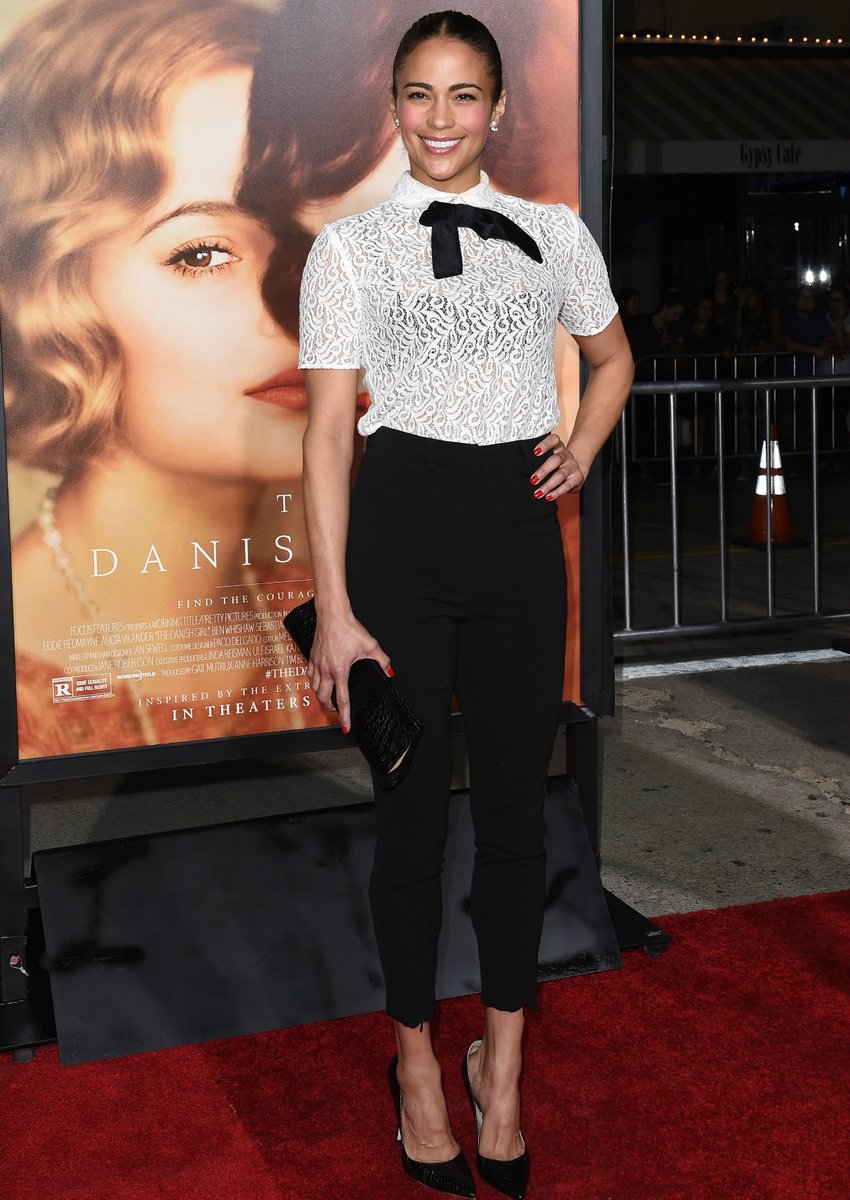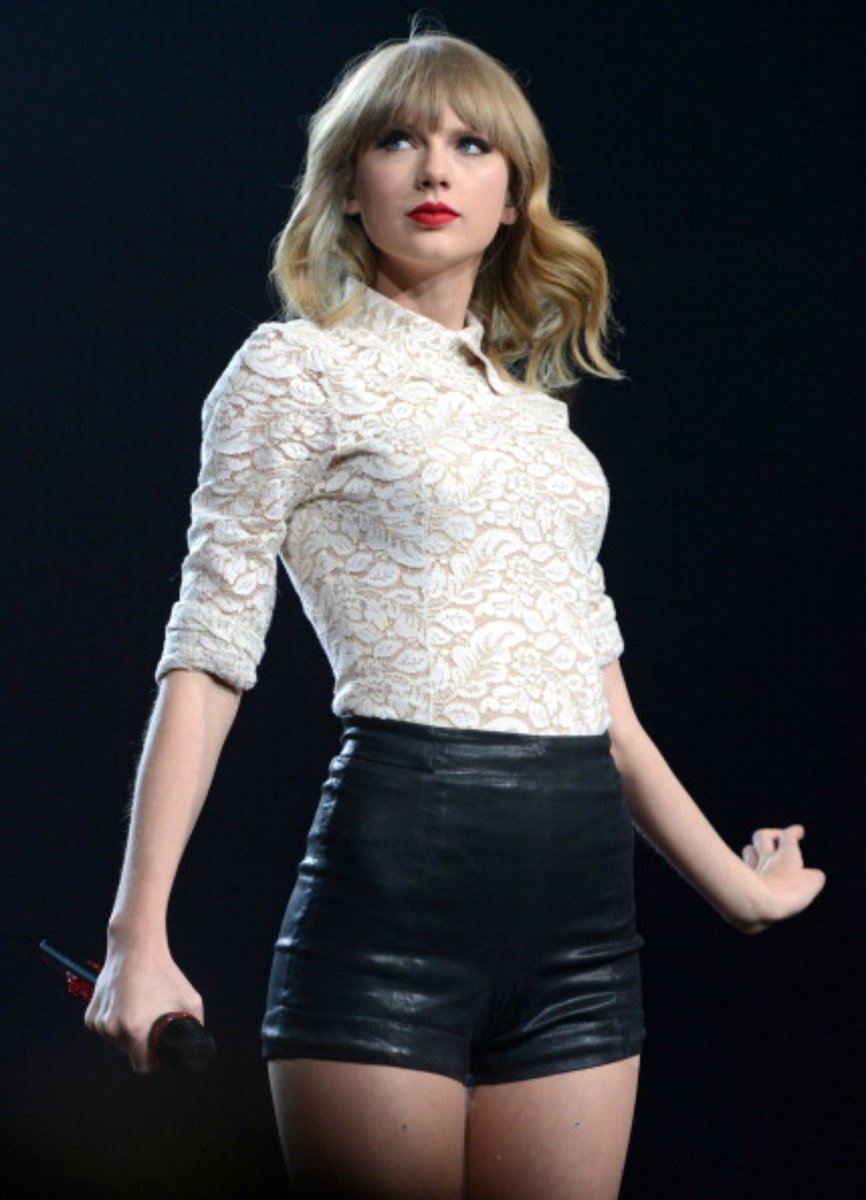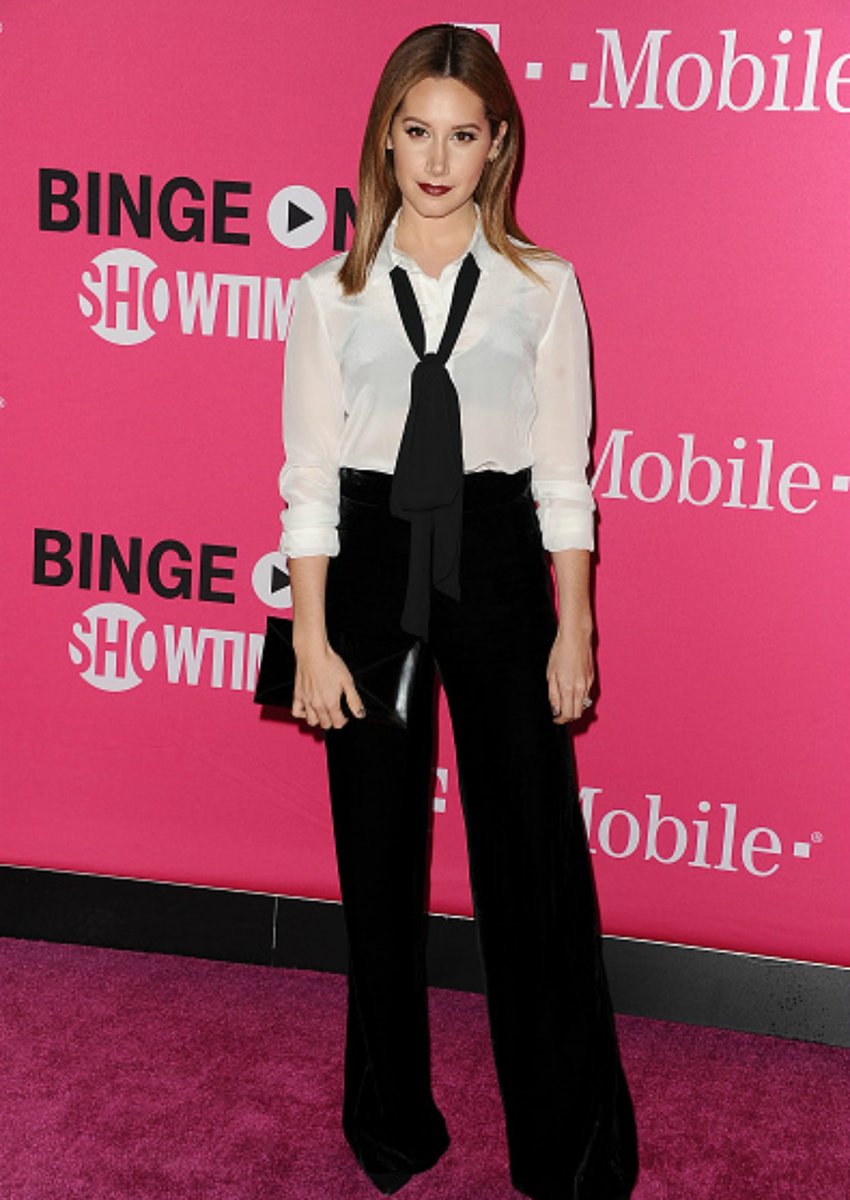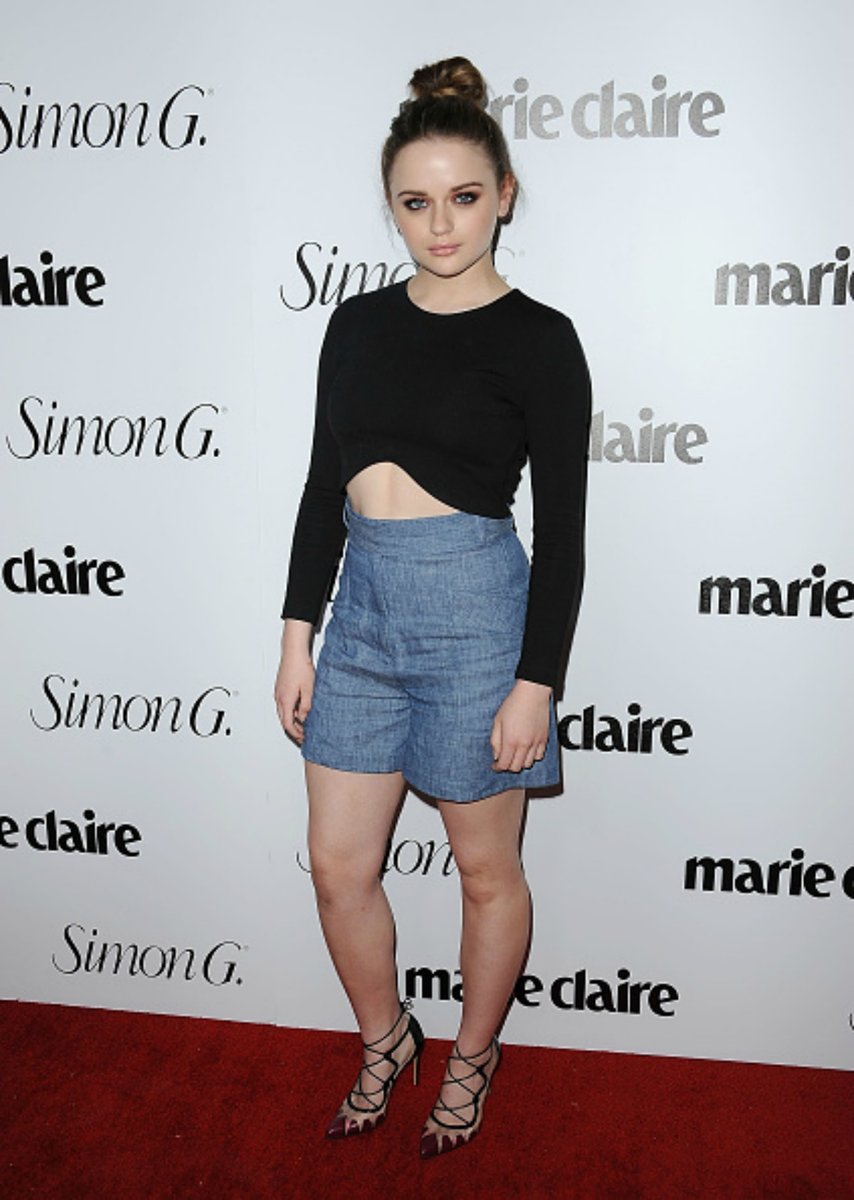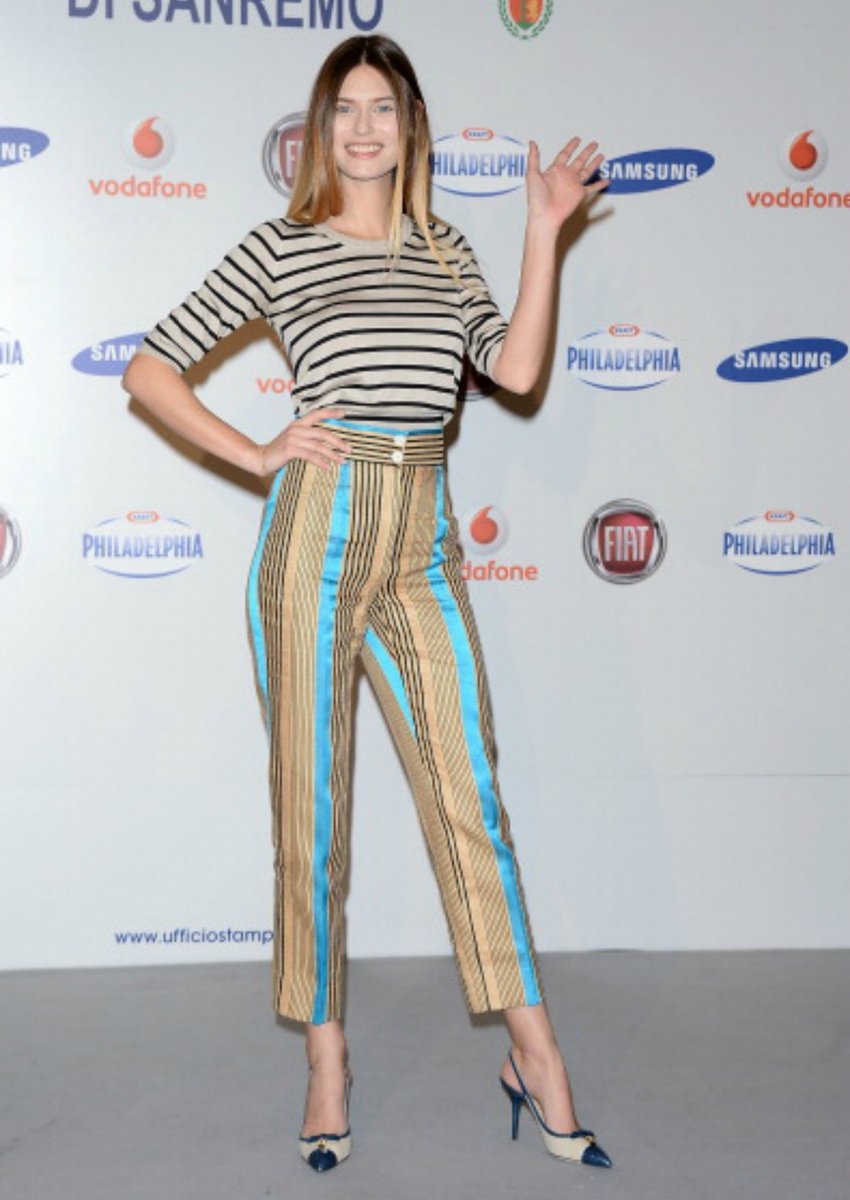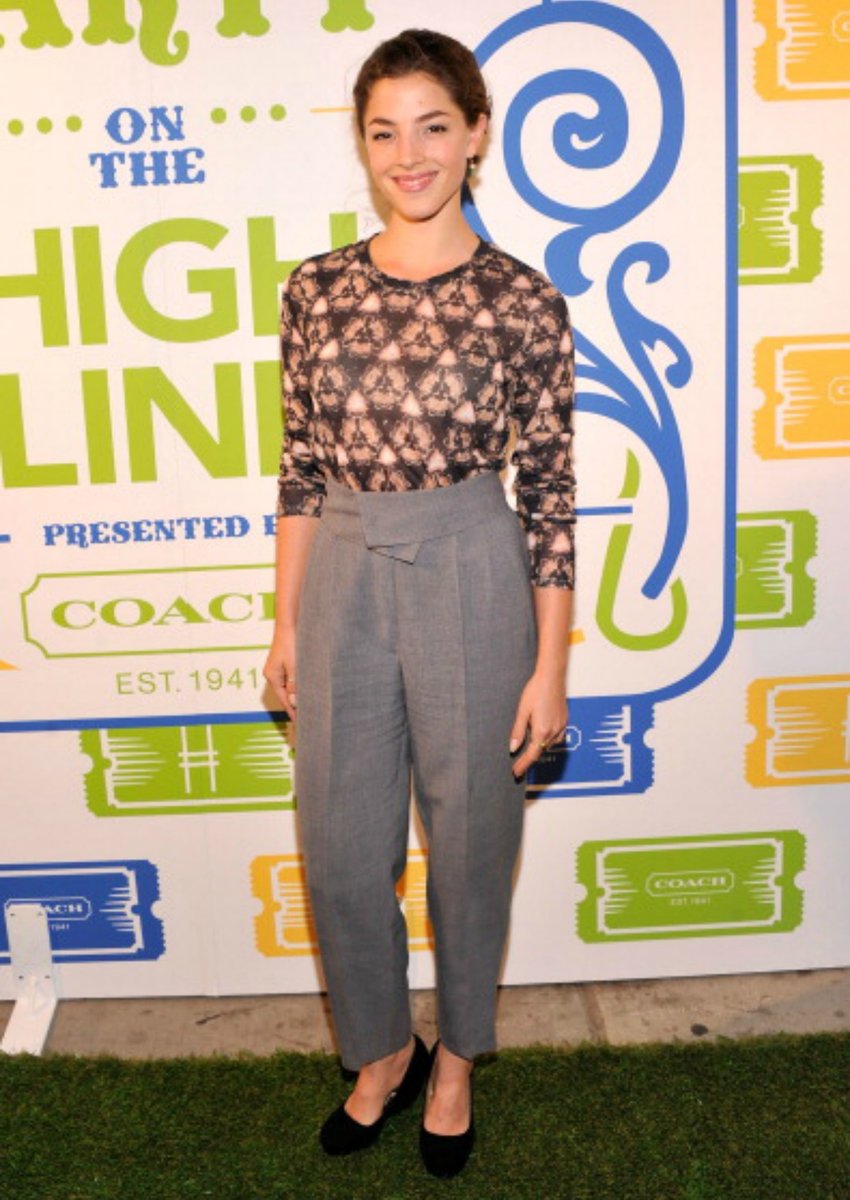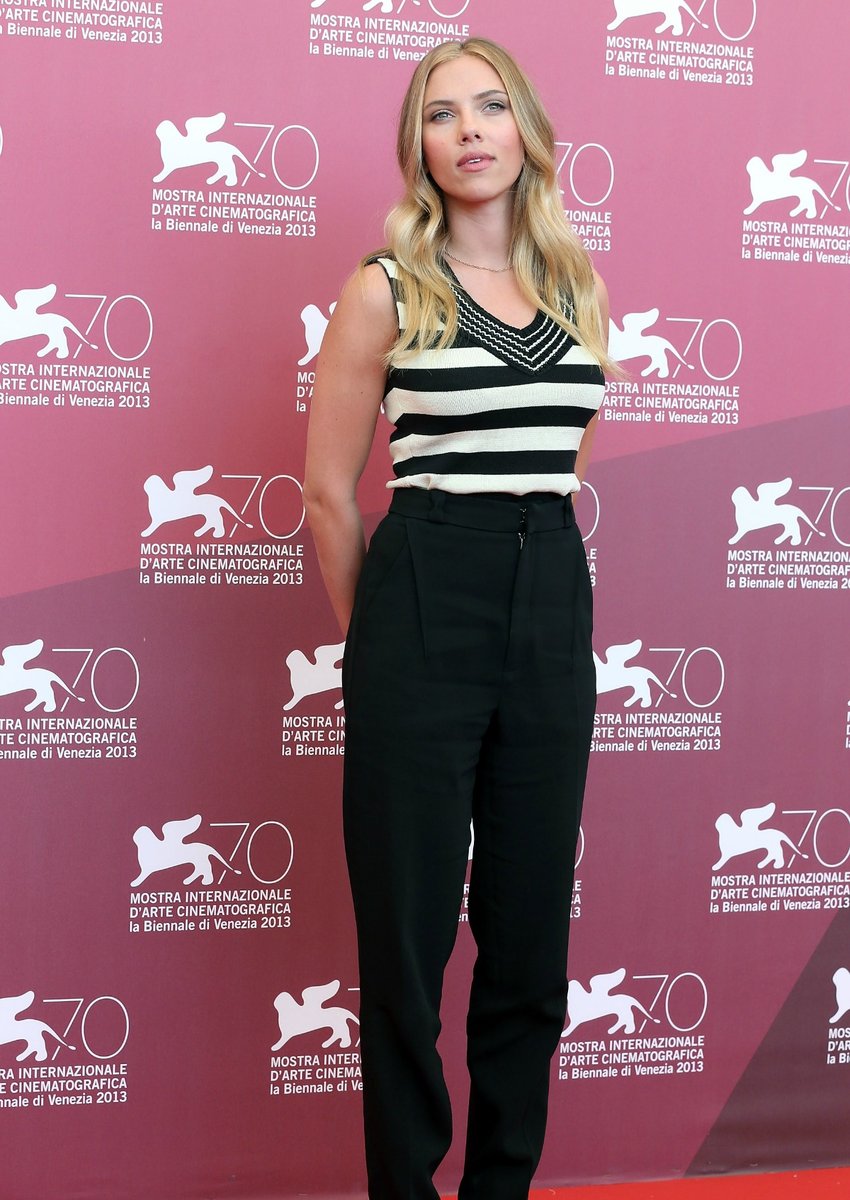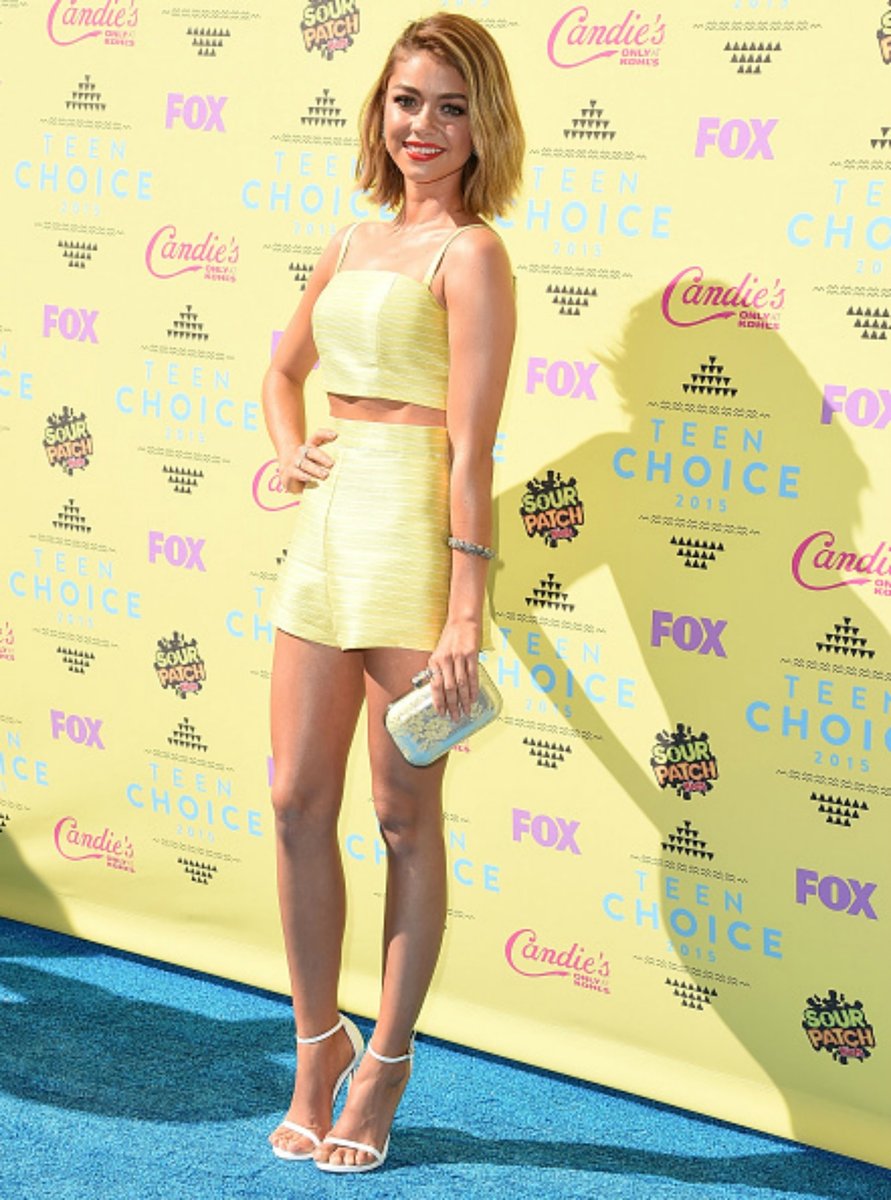 If you're like me and you've previously shied away from the peculiar pant, I implore you to give it a try. From boy-ish casual to smart, there are some killer pairs in stores right now - here's our pick of five pairs anyone can wear.
 Coop Culotte Going On, $199.
Is it a pair of pants? Is it a skirt? Well, it's a culotte but it could easily pass for either. The nautical stripes scream summer and the oversized tailoring means they can do smart and casual.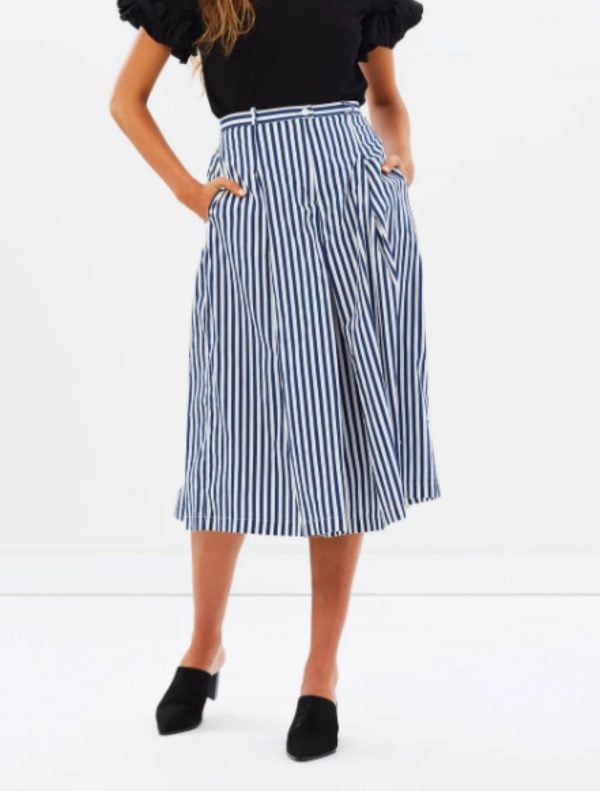 ASOS Curve Pleated Wide Leg Culotte Trousers, $43.48
Like a LBD (little black dress) a LBC (little black culotte) is a wardrobe staple that goes with anything and everything.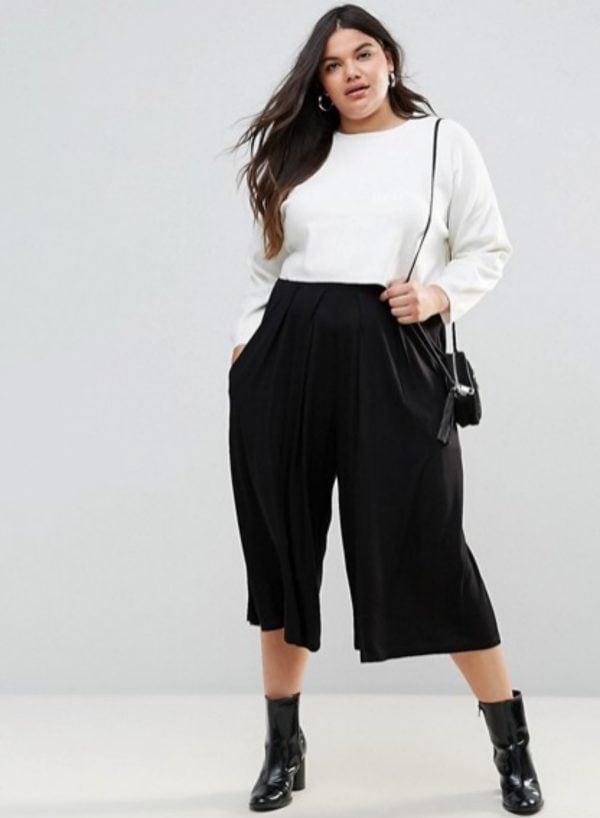 Country Road Printed Culotte, $159.
You'll go spotty for this pair. The high waist is super flattering and the comfy material won't leave you feeling restricted.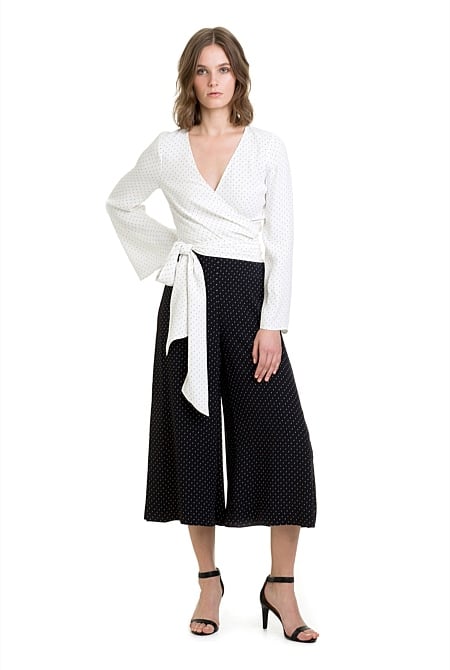 ASOS Tailored Wide Leg Culotte with Paper Bag Waist, $69.18
The best thing about a paper bag waist? You can tie it a little looser once you've eaten your weight in chicken nuggets. Plus, it looks just as good with heels as it does your trusty sneakers.
Bec & Bridge Honeysuckle Culottes, $250.
If you're accident prone like me, you'll have to be on your best behaviour but these white culottes are just too damn chic not to wear.