When other women wear beanies, they look effortlessly cool, often covered in delicate snowflakes while sipping on a hot chocolate.
When I wear a beanie, I look like, erm, like the tip of a condom. Or a hardened criminal. It's not pretty.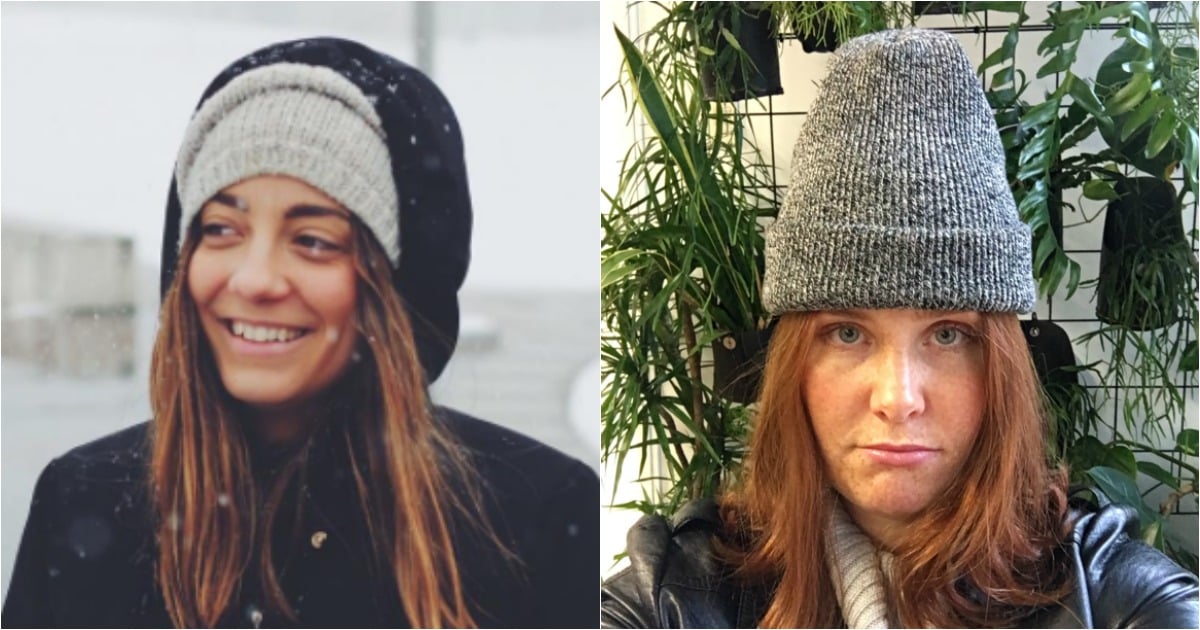 You see, wearing a beanie isn't as simple as throwing on a scarf or a pair of gloves. There are a lot of factors to consider...
Hair out or in a braid. Monochrome or a statement colour. Slouchy, chunky knit or fitted. It can be a bit much, yeah?
That's why I asked an Aussie stylist to give me her top beanie tips, so I too can be the effortless off-duty New York model I'm trying so hard to be.
Consider your face shape.
Westfield stylist and fashion photographer, Danielle Symes, says the key to nailing your beanie game is understanding what will work for you.
"Beanies can suit anyone but it just depends on the style," she told Mamamia.
"For example, I worked out that tight fitting beanies make me look like a swimming cap. A pretty safe bet that suits everyone is a chunky knit in a slouchy style.
"Then it's just a matter of working out what works for your face shape - worn further back on your head so your hair frames your face, or down lower on you forehead to completely cover your hairline."