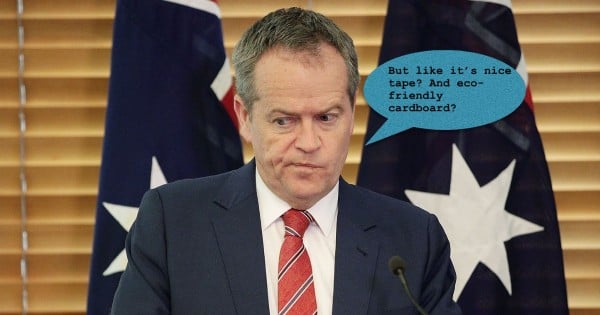 If you're anything like me, you're probably feeling a tad disillusioned with Australian politics at the moment. I mean, you really want to give a shit. You want to be informed. You want to exercise your voting right as a conscionable tax-paying Australian citizen – and you want to do it responsibly.
But when you're being asked to choose between an out-of-touch millionaire who declares that parents should "shell out" to help their children buy into an impossible housing market, and a man who was recently likened to "a pile of wet cardboard boxes held together with tangled sticky tape," you'd be excused for pouring yourself a tall glass of wine at 4pm and Googling cheap flights to Canada.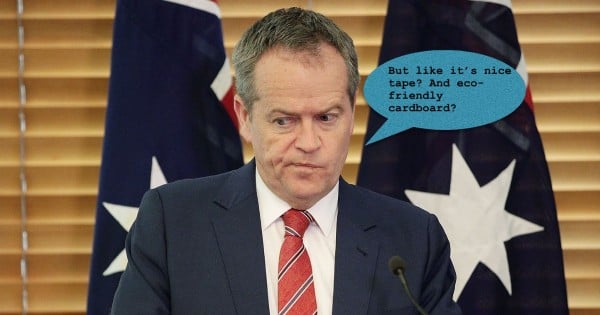 Of course, you could always vote for the Greens. But for those of us only semi-knowledgeable (to be generous) in local politics, what the hell's to be made of the rumours already circulating that the Greens have done a secret back-door deal with the Liberals to be placed higher than Labor on the Libs' how-to-vote card in exchange for support for the Coalition's Senate voting reform bill?!?!
ARE THERE NO GOOD GUYS LEFT IN THE WAR FOR OUR HUMBLE ISLAND NATION?
"Nobody cares about nothing – you don't have to be engaged with politics or like the duds we've got to choose from to know what you want from an election," says GetUp! Campaign Director Sally Rugg.