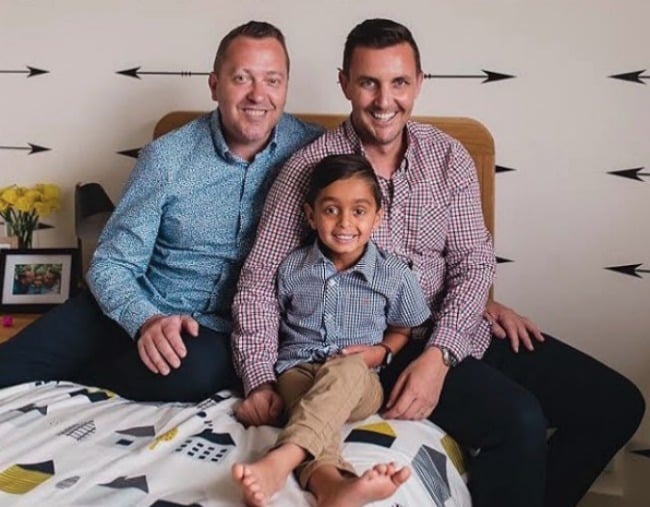 Some might say we're not your typical family. We're two (very proud) dads to our seven-year old son, Reid. We've always celebrated family diversity and Reid has been exposed to different family demographics from the beginning – we have friends who are straight, gay, single and span many nationalities. So Reid meeting children with a family that was unlike ours, is very much same-same for him.
However, this isn't always the case for other children Reid's age. Because of this, we know that bullying is such a huge issue and that our son may be exposed to it at some point because of our family dynamic. Because of this, we've been arming Reid with resilience skills and teaching him about confidence from a young age.
Even as a baby, when he would bump into things, we wouldn't make a fuss – we'd calmly talk him through it and move on. Resilience is something that is learnt and it's very important to empower Reid with the tools to cope when (not if) things get tricky.
Something that has really helped us with this is the 'The Catastrophe Scale'. It's a scale from 1-10, from something that you can control without assistance (i.e. 1- feeling frustrated because the iPad isn't charged) to something that is out of your control and requires assistance (i.e. 10- a life-threatening natural disaster). When something happens, we ask him to rate it on the catastrophe scale and we find it helps him to move on quickly. It puts things into perspective.
We also stress to Reid the importance of talking to us about everything, especially things that worry him. We know that even if this changes when he's older, and he may not want to tell his dads everything (hopefully he will), we have established a wonderful network of uncles, aunties and family friends who will be there for him to confide in and he knows that.