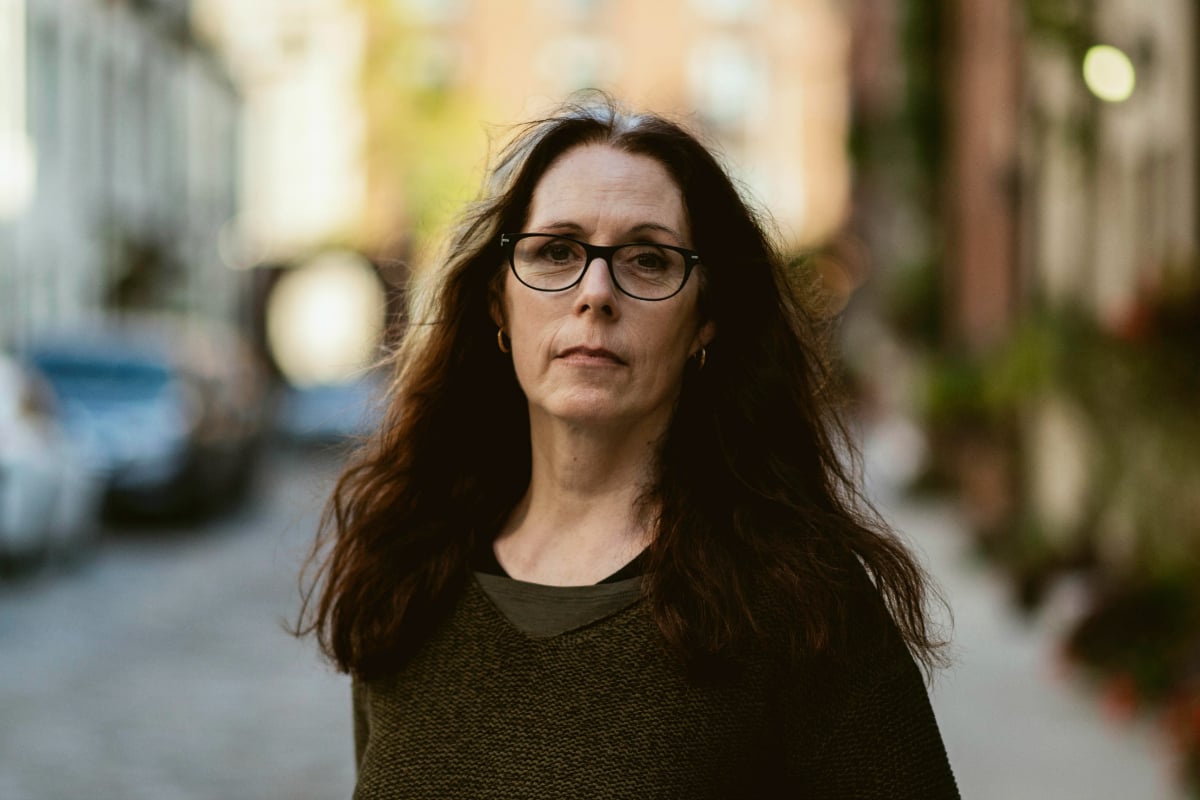 If you have experienced sexual violence, support is available 24 hours a day via 1800 RESPECT. Please call 1800 737 732 or visit the website to chat with a trained counsellor.
There are people who believe Laurie Halse Anderson's first novel, Speak, doesn't deserve a place on library shelves, that it should never find its way into the hands of the very people for whom it was written: teens. In 2010, a Missouri State University professor openly called for it to be banned from the curriculum of a local school district, and it remains on the American Library Associations list of most-challenged Young Adult novels.
But for what?
Speak, which this year turns 20 and is considered a classic of the genre, tells the story of Melinda, a 14-year-old girl who is raped by a senior at her high school. When she attempts to report the crime, the words catch in her throat. Over the following months, she talks less and less as the secret swells inside her, muffling her voice. Her silent suffering eases when she learns she is not alone; it's through the stories of other girls that she's empowered to speak.
Like all the best fiction, there is truth behind the words. A personal truth: Laurie's own experience of rape as a 13-year-old. And a universal truth: that people learn, grow and draw strength from each other's stories.
In the two decades since, the Pennsylvania woman has toured thousands of schools and spoken to thousands of teenagers around the world about those truths and listened to how they interpret them.
"When Speak was published, I was just going to talk about it as a piece of literature; I wasn't going to talk about the reality of what lay behind it. But it became quite clear that if I was going to be a responsible adult, then I owed teenagers the truth," Laurie told Mamamia. "So I began telling my story one school at a time. And I realised how important – literally lifesaving – it can be when responsible adults are honest about the hard things in life."
Sadly, none of those school visits – not a single one – has passed without a student sharing their own truth, pulling Laurie aside to say they too have been assaulted, abused, violated. These stories are often whispered, sometime scrawled on a note slipped nervously into her hand. Most are tearful. Knowing how difficult it can be to speak up (it was 25 years before Laurie told a therapist that she was raped), she feels honoured they choose her to listen.
"I feel trusted and I feel like it's a gift," she said. "You know, I get to be a little bit of an auntie for a moment. But my job as a responsible person is to listen first and foremost, and then to help this young person find the adults in their community they can trust, the adults in their community who can help them. Because I'm not a professional psychiatrist, I'm not a police officer, but there's always somebody in a child's life they can talk to."