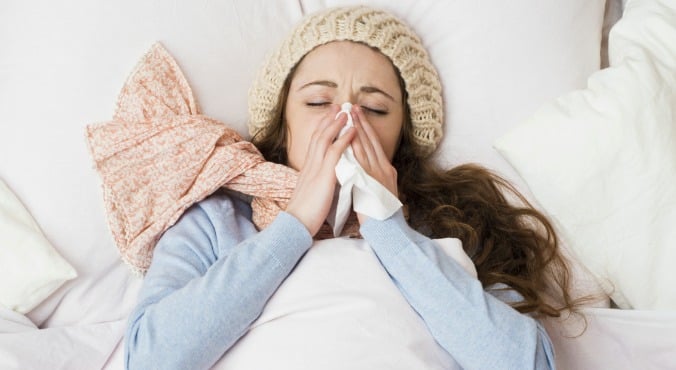 Image: iStock.
There's nothing pleasant about catching a cold, but one of the worst parts has to be not knowing when it's going to happen.
As a result, we spend all winter feeling suspicious and assuming the worst. Someone sneezes on the bus; That's it, I'm next. Your work neighbour's eyes look more watery and red than they did yesterday; damnit, I'm done for.
We may never have a cure for this most common of ailments, but a new phone app that warns of impending colds and flus is a pretty decent consolation prize.
RELATED: How to do your makeup when you feel sick and revolting but have to leave the house.
It's called Healthyday, and it could save you wasting all your money on tissues and Strepsils this winter. (Post continues after gallery.)