From birth humans instinctively know how to eat, sleep, cry and expel waste. Within a few years we are taught how to eat the right foods at the right time, sleep in (hopefully) eight hour stints, use our words instead of crying, and use a toilet instead of going all over the place.
Well, unfortunately, when it comes to a public bathroom, the way most of us were taught to keep clean in there is wrong.
Don't worry, you don't need to go back to wetting your pants. Thanks to BuzzFeed writer Fiona Rutherford, who spoke to three toilet experts to find the best most hygienic way to sit on a toilet, there are some simple things you can change about your bathroom habits
Tip 1: Stop covering the seat in toilet paper
I'll let that sink in.
According to Raymond Martin, the managing director of the British Toilet Association (Note: what a job!), "placing toilet paper on the seat actually increases the surface area for germs to multiply and therefore is considerably less hygienic."
Toilet paper lets germs sink in.
Gross.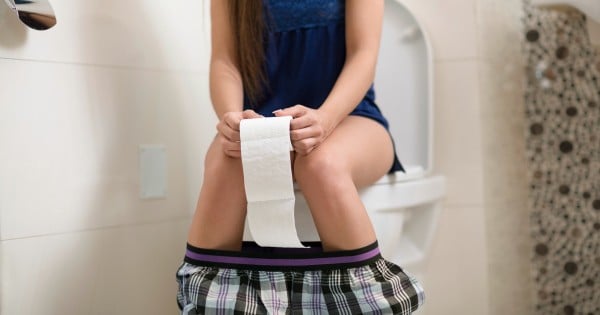 Tip 2: Avoid touching exposed rolls of toilet paper
Laura Bowater, professor of microbiology at the University of East Anglia, told BuzzFeed that the toilet paper rolls in a public bathroom might be just as bad germ wise as the toilet.
"If it is an exposed roll that might have encountered hands that are gripping it while a strip is being ripped off and those hands aren't very clean then there is a chance that they may have transferred germs to the roll," she explains.
As if that wasn't gag-inducing enough, Bowater also explains that an exposed roll of toilet paper siting near a toilet may bet splashed with fecal microbes during flushing. She continues, "Flushing can create splashing opportunities that will enable small water droplets to be transferred through the air and land on toilet rolls and the toilet seat."