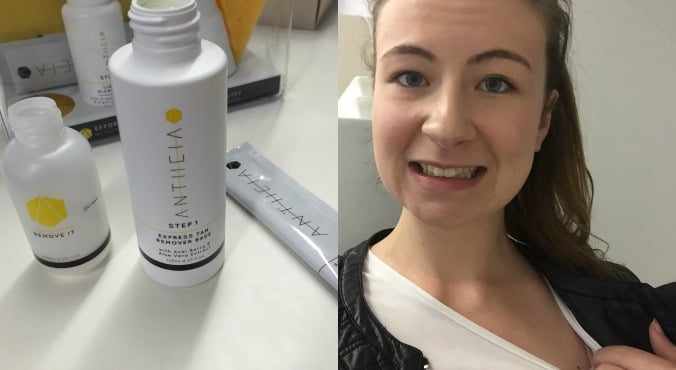 Image: Supplied
I've lost count of the number of times I've thought I've done a flawless job on my fake tan, only to wake up the next morning with uneven patches, blotchy splodges and the worst — giveaway stains in between my fingers.
Last week was one of those times. In the thrill of the long weekend, I got a little bit gradual tan-happy and haphazardly splashed it all over. It wasn't until someone else pointed out my striped legs the following day that I even realised what had happened. (Oops.)
Thankfully, there's now an emergency tan first-aid kit for people like me. Created by two Aussie geniuses, Brie Stevenson and Michelle Young, Antheia Express Fake Tan Remover Kit ($55) offers instant freedom from your fake tan faux pas.
The kit comes in a handy waterproof travel bag and contains a bottle of the Express Tan Remover Base, three powder sachets, a spray bottle, a bottle of the Liquid Micro Peel and a muslin cloth and buffer sponge – enough for several uses, depending on how big a mess you've made.
Watch: tricks for a glowing complexion. (Post continues after video.)
While there appears to be a fair few products, the actual process couldn't be easier.
Step 1: Remove.
To remove the fake tan, mix the express tan remover base with one sachet in the spray bottle. Give it a good shake, then carefully spray the combo onto the area of your fake tan you want to remove. Leave for two to four minutes, then wipe away with the muslin cloth.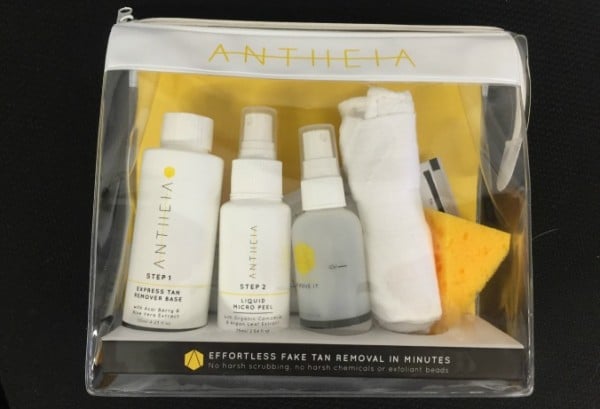 Step 2: Restore.
Complete the process by giving your skin some TLC. Massage the liquid micro peel into your skin to remove any lingering bits of tan, restore the pH balance of your skin and remove any dead skin. It's infused with organic chamomile and argan leaf extract to make skin feel seriously smooth.
Not only can you use the kit to correct areas that have gone wrong, you can also use it to tone down a tan if it's too dark or too orange, or cleanse and buff skin to completely remove it once you've had enough. (Post continues after gallery.)
Best quick-fix temporary tan products.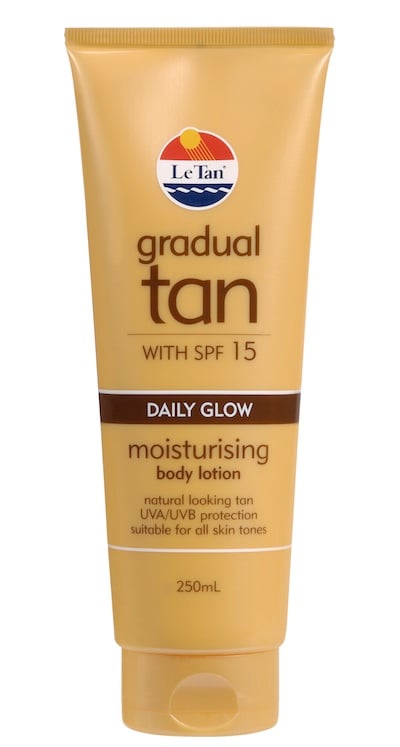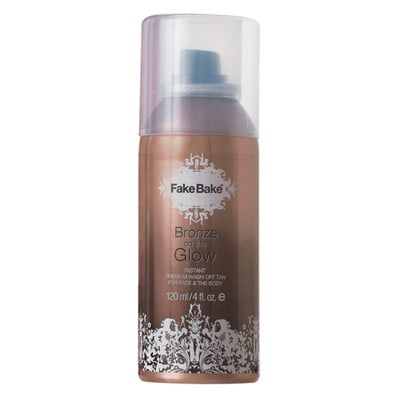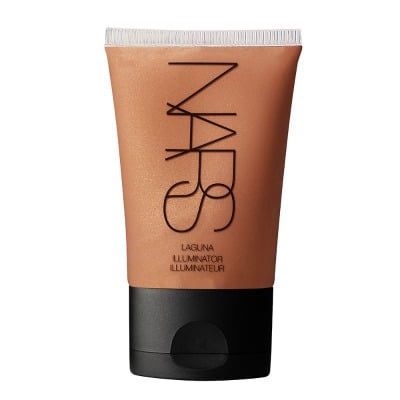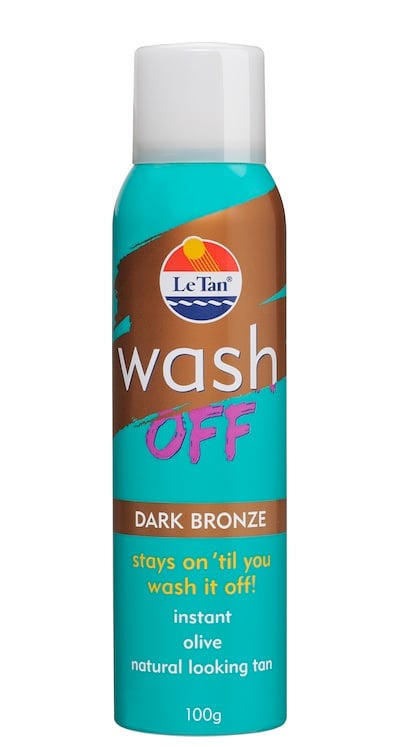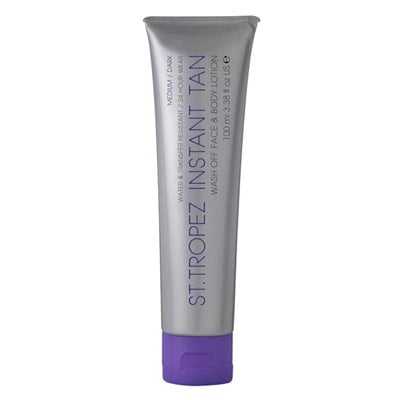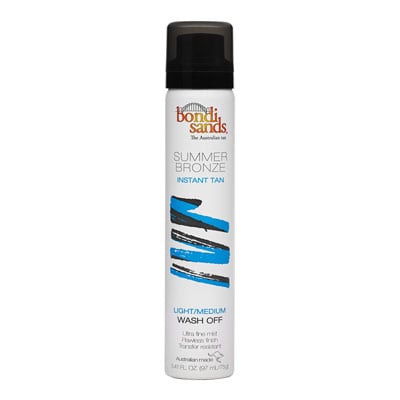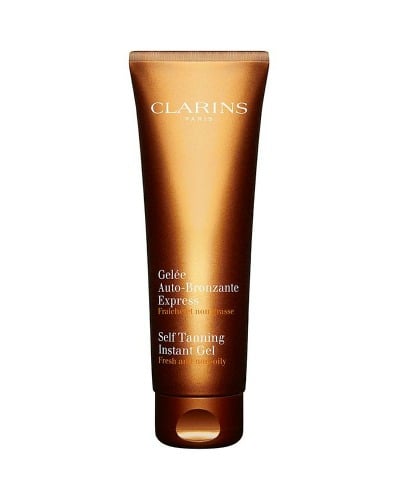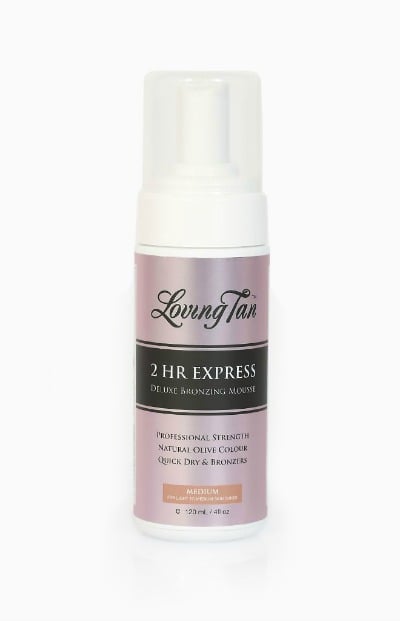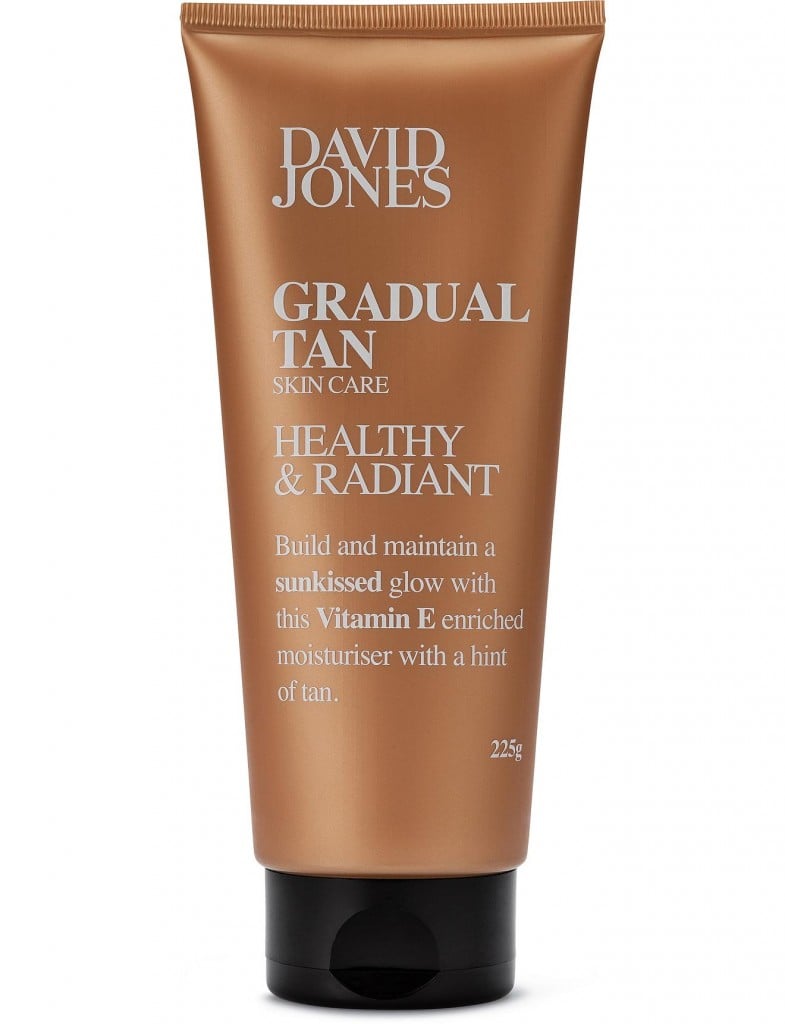 My problem areas were my hands and wrists, which looked a little like a Cadbury Top Deck chocolate bar.
I applied the remover, left it for four minutes then was surprised (and above all relieved!) to see the product easily come off instantly on the cloth.
The product was gentle yet effective on my sensitive skin and the micro peel left it feeling like it had had a treatment, rather than fixing a tanning error.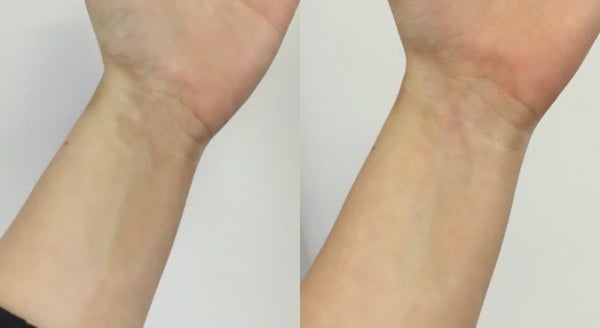 It's also a far better alternative to what I thought previously was my only option - namely, exfoliating and scrubbing my skin like crazy and wearing only long sleeves/gloves. Oh, and it's also not tested on animals, eco and vegan friendly and paraban and micro-bead free.
At $55 the kit isn't overly cheap, but my God is it worth it to fix and then pretend that every at-home fake tan ends up perfectly. The fact that you get many uses out of it, the results are instant and it can be used a multitude of ways makes it a total winner (and necessity) in my eyes.
Fake tan faux pas, be gone for good.
What's your worst 'fake tan gone wrong' story?