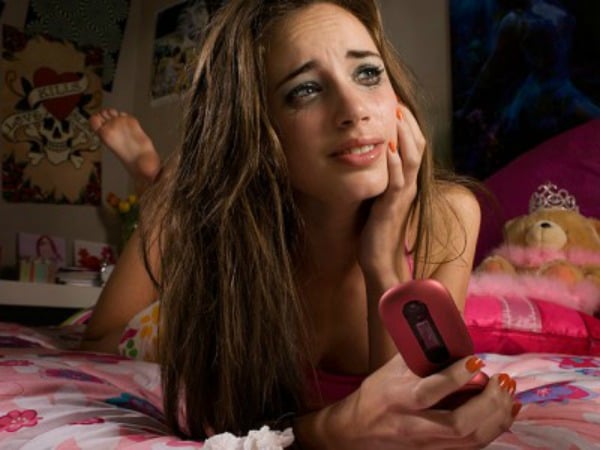 We are profoundly saddened by the news that another teen has been driven to suicide by online trolls.
14-year-old Hannah Smith was taunted over her weight and the death of her beloved uncle. Cyber bullies urged her to "drink bleach" and then "kill herself". At first she fought back, defending herself and her appearance and shaming them as best she could but they wore her down. She hanged herself last Friday.
Now her family is left to deal with the aftermath of her suicide. Trolls have even been spewing their abuse on the Facebook tribute page set up after her tragic death.
Her devastated father David says parents need to keep their children off the website where Hannah was tormented, Ask.fm. He says it's a "stalker paradise" and he's called for it's creators to be charged with manslaughter.
He told Sky News, "These websites should be got rid of, if nothing else they need to be regulated and they need to stop people from doing this.
"Modern technology has gone on but the law have stuck the same."
Something is very wrong with the way people are allowed to behave online. Here's a comparison:
When multiple accidents happen at a particular spot on a particular road it is called a "black spot". It doesn't take long for a set of lights, a roundabout or some speed humps to be installed.
How many deaths is it going to take before we take some real action over those who taunt others to kill themselves?
Less than a fortnight before she died, Hannah begged her tormentors to stop abusing her. One bully called her an "ugly f#ck". Hannah responded by explaining she'd already attempted suicide, saying, "Getting things like this from people that like to hide behind there (sic) computer screen doesn't make me feel any better."