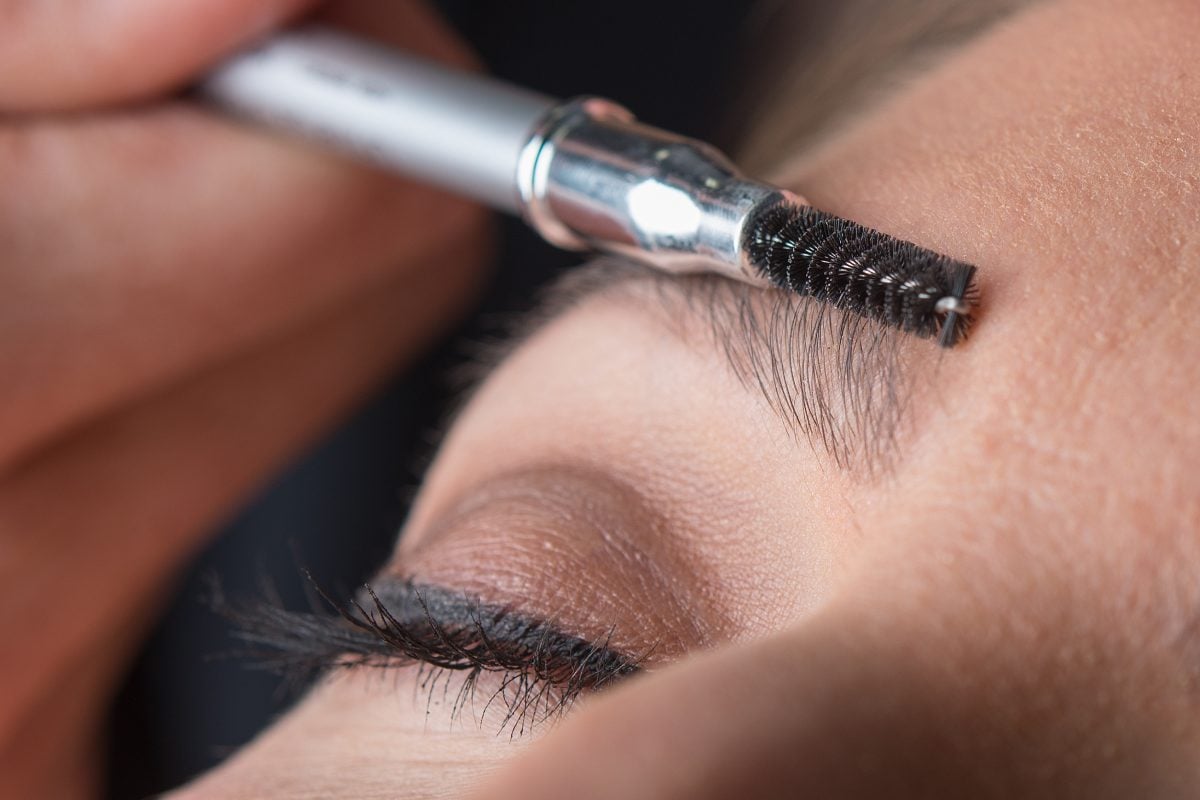 It's crazy to think that a couple of decades ago people didn't really shape their brows and certainly didn't use pencils or powders to fill them in.
It was a woman by the name of Anastasia Soare who revolutionised the humble brow in the 1990s, creating the burgeoning global beauty category we know today and becoming a billionaire in the process. Yes, billionaire.
The Romanian born businesswoman came up with her unique concept when assessing a common treatment she used to have back home before she migrated to the US.
"I came to The United States, to Los Angeles, in 1990 and I started working as an aesthetician. I realised that in Hollywood, working with the bigger celebrities, nobody paid attention to eyebrows," Anastasia told Mamamia.
"In Romania before I would have a facial my aesthetician would tweeze my eyebrows. And then I thought, I need to look into this… I started going to the library to study The Golden Ratio and how the human body is in great proportion, so I slowly developed and started to understand for myself how my eyebrows should be shaped according to my bone structure."
Anastasia is known for creating her now patented Golden Ratio Eyebrow Shaping Method for which she is famous. The idea started back in that library.
"I got deeper and deeper in this and started to develop a technique on how to shape eyebrows according to everybody's bone structure and natural shape. I started filing for patents and I started shaping eyebrows, and for a year I didn't even charge for eyebrows because I was practising, and then it became the best kept secret among Hollywood movie stars…getting your eyebrows done by Anastasia."