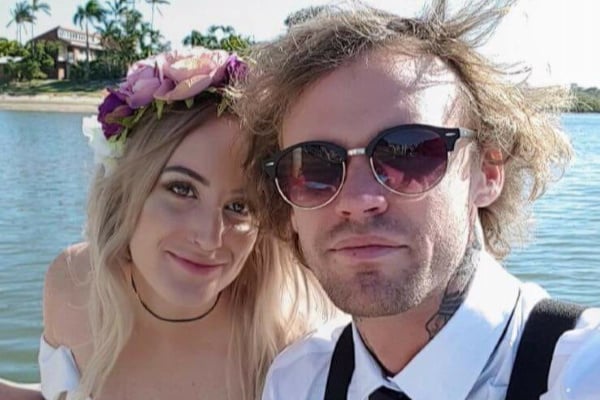 Weddings are notorious for their propensity to be ludicrously expensive.
But one couple from Australia's Sunshine Coast has managed to pay for their upcoming wedding without spending a single cent from their own pockets. And they've helped the environment along the way.
In November last year, Leonie Starr had the ambitious plan to pay for her wedding to fiancé Matthew Porter via Queensland's container refund scheme.
For every 10,000 bottles they collected, they would receive $1,000 in return.
And so, they set out to collect 810,000 bottles after receiving a $81,000 quote for their overseas wedding.
As Leonie, 29, tells Mamamia, when she announced her plan to her friends, family and fiancé, they all laughed.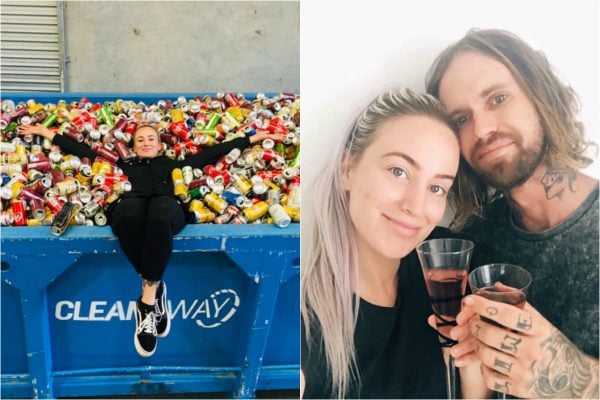 "It's something quirky and random - those are the sorts of things that I do."
It took about a month, she recalls, for them to realise that she was really going ahead with her plan.
A year on, they're now "super supportive".
"If we're driving around and we see bottles on the side of the road, I'll pull over and he'll [Matthew] help me grab the bottles and put them in the bag."
Even on the day that Leonie talks to us, she just got back from a walk where she found $1.20 worth of bottles. It's an everyday effort, she says, and one that has paid off.