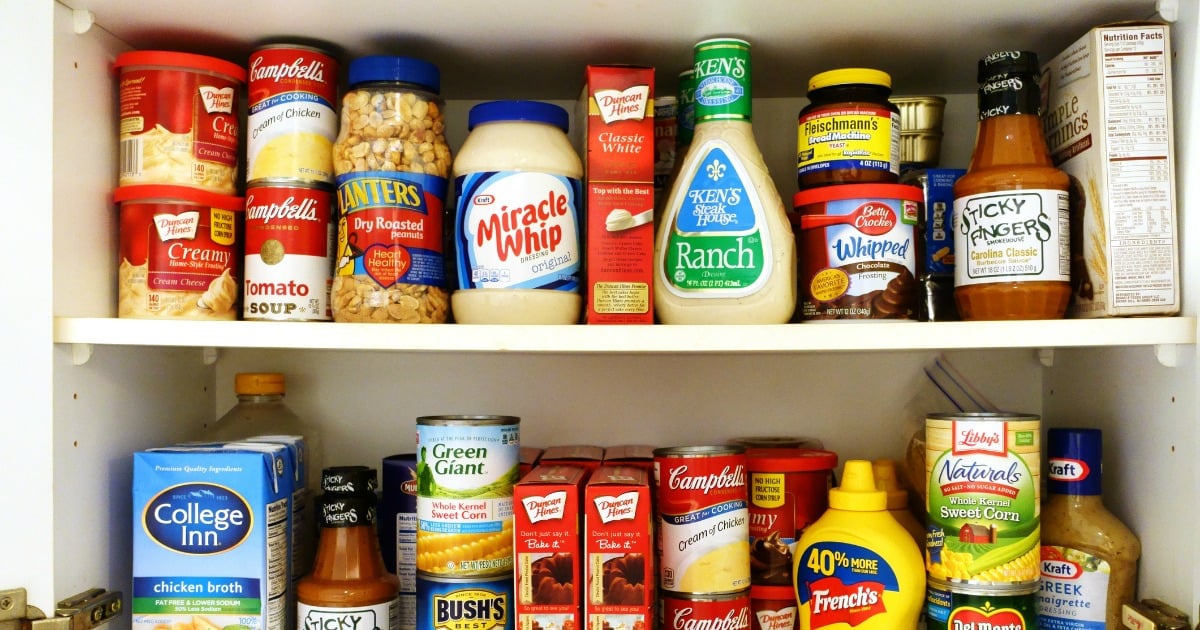 Have you ever heard the old saying, 'a perfectly organised pantry means a perfectly fulfilled life'? No, me neither. That's probably because I just made it up, but it doesn't make it any less true.
Having your pantry perfectly arranged can make you feel like you've got your life together. It's like strolling through the stationery aisle at the supermarket, only more productive.
The pantry is important because when you think about it, your entire kitchen centres around it. It's the heart of your home where you eat, the kids do the homework and you pack and prepare your meals.
Having a system and some organisation in the pantry not only makes your life easier, it can save you some cash too.
As a very organised person, here are my tips for getting your pantry in tip top shape:
1. Labelling. It's all about the labelling.
Have you ever gone to the supermarket, picked up an item after being certain you'd run out, only to get home and discover you already have three? I do it all the time.
And it's something that can be avoided with the use of one of my favourite things in the world (I'm not joking), my labeller. Clearly labelling the items in your pantry, particularly smaller items like herbs and spices, can make it so much easier to see what you've got before you do your grocery shop. My Brother PT-D210 is my best friend when it comes to keeping my groceries in order.
It can also save you a bunch of cash by not buying unnecessary items you already have at home.