So you've decided to approach your boss about a pay rise. Or perhaps you've scored a new job, and the wage you've been offered is lower than you'd hoped.
It's time for the oft-dreaded salary negotiation talk with your supervisor or hiring manager. It's a conversation that can feel awkward—but for thousands of dollars' worth of payoff, it's one of the most important conversations you'll ever master.
I asked women's success coaching expert Bonnie Marcus, who is also author of The Politics of Promotion: How High Achieving Women Get Ahead and Stay Ahead, the exact words women should say to nab the best possible compensation at work.
Here's what she recommends.
Work out what your boss wants.
Before you approach your manager, you need to clearly understand what he or she values.
"You need to do your homework," Marcus says. "What does your boss need or want to be successful and how is your work, your contribution, helping him/her reach their goals? You need to understand your value proposition and how you are helping the business reach its objectives, and how will your work help the business in the future."
Nope, "I just feel like I want more" is not a valid reason for a raise. Nor is "I've been here a long time," if your performance hasn't demonstrably improved in that period.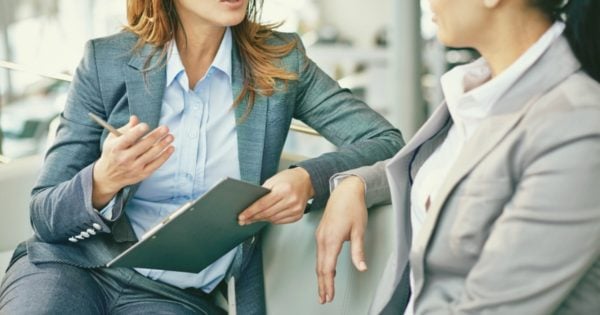 Give specific examples.
There's no one-size-fits-all script when it comes for asking for a more generous salary, Marcus says. That's because the "magic words" always depend on your particular circumstances.
"Perhaps you're asking for a raise because of your performance; maybe because you're doing more work than your job description or you've done special projects that require your extra time and expertise," she explains.
Give specific examples of your progress that illustrate why you're deserving of more money. Be sure to frame your request in terms of your contribution to the company, highlighting how your progress has translated into profits or a reputation boost for your employer.
"If you state your request this way, it's about the business and not about you, and it puts you in a much more powerful position to get the raise," Marcus says.
Practice with a partner.
Before raising the matter with your boss, practice like mad to make sure your tone is respectful, your examples are solid, and your "ask" is clear.
The key is conveying that you are enthusiastic about working for the company, but also confident that you can bring great value to the team.