Image via 500 Days of Summer/Fox Searchlight Pictures
We've all been there. You walk into a party or a work event and either stand around waiting for someone to take pity on you and start a conversation, or you make a beeline for the toilets to waste some time and figure out a game plan.
Related:We don't mean to alarm you but your favourite bubbly may soon run out
Mamamia TV host Shelly Horton has been attending events, functions and parties her entire career. She could easily have a riveting conversation about dirt if she needed to. Which is exactly why we hit her up for her best small talk tips that even the biggest introvert can find some solace in.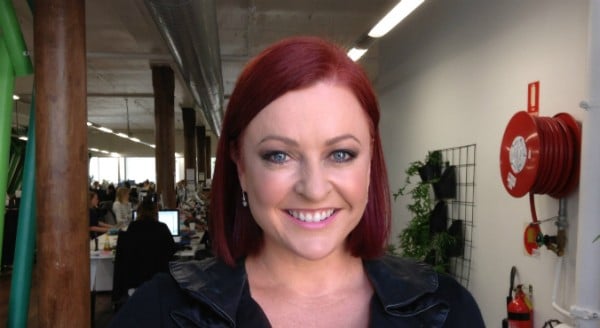 1. Avoid asking a direct question.
The biggest piece of advice Shelly can offer when it comes to effective small talk?
"Don't ask anyone a direct question about their job, their kids, their house etc. Instead, ask them, 'So what's been keeping you busy?'. This avoids you hitting a sensitive subject and allows the other person to direct the conversation to what they really want to talk about."
Related:Why does my face turn red when I drink alcohol?
2. Avoid the awkward, "have we met?" line.
If you're unsure whether you've met someone before or not, use the phrase, "Great to see you," rather than "Nice to meet you". That way, it could be interpreted as being either the first time you've met or a follow up meeting. Excellent for people with a terrible memory.