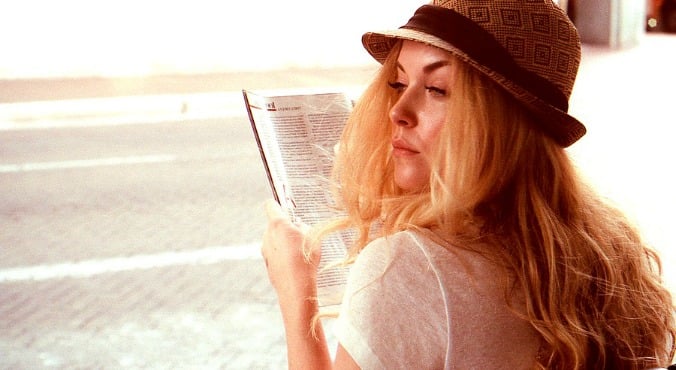 Image via Flickr
If I could find the secret ingredient to making your hair grow faster and turn it into some sort of pill, I would be the richest and most loved woman on the planet (next to Oprah). The truth is, healthy and rapid hair growth is much more complicated than that.
There are many variables that contribute to 'mitosis' (when your cells split apart and form new cells, or regenerate). These regenerating cells are the building blocks of the protein that make up our hair. To ensure rapid and healthy mitosis, the first ingredient is healthy circulation.
For the systems of your body to run smoothly, you need a steady circulation of blood – it distributes oxygen to all your organs, allowing the 'breath of life' to infuse every part of your body, including cells. On the most basic level, the best way to ensure healthy circulation throughout the body is to get plenty of exercise and eat a healthy diet.
Cells divide faster when they are heated and/or stimulated. This is valuable and undervalued information when we are talking about hair growth. You can help stimulate mitosis on your own head by using the magic of heat and friction together.
What are the best ways to do this? Drum roll please…
1. Brushing
It is proven that tension stimulates cell regeneration. In the same way cross-fibrous massage helps to heal torn ligaments, brushing your hair creates stimulation and tension in your hair follicles, where mitosis happens. You will see your hair grow more rapidly if you brush your hair daily.
2. Heat + scalp massage
When you combine the stimulation of massage with the warmth of hot oil, you get a powerful punch of growth support. Here's how to do it:
Step 1: Heat a teaspoon of coconut oil in the microwave or in a double boiler until it's fully melted.
Step 2: Let it cool until it is warm to the touch, then add a couple of drops of Organic Rosemary Essential Oil.
Step 3: Give your scalp a vigorous hot-oil massage with your fingers for 5 minutes. Then, soak a medium-sized towel in hot water, wring it out and wrap it around your head. Keep it there for 10 minutes.
Step 4: Remove the towel, and finish with a thorough brushing to pull the oil down into your ends. Then ShamPHree out the oil, using nice warm water.
Do this once a week - I promise you will see results, and you will feel like the queen of self-love.
3. Circulation-inducing foods
Some foods, including oranges, ginger, dark chocolate, cayenne pepper and sunflower seeds, promote circulation throughout the body when eaten. There are also many powerful herbs that increase circulation when applied topically - namely cayenne pepper, rosemary, ginger, and cinnamon. You can easily make herbal infusions to use on your scalp in your own kitchen. My favourite way to infuse herbs for my hair and scalp is to make hair tea and use it as a rinse.