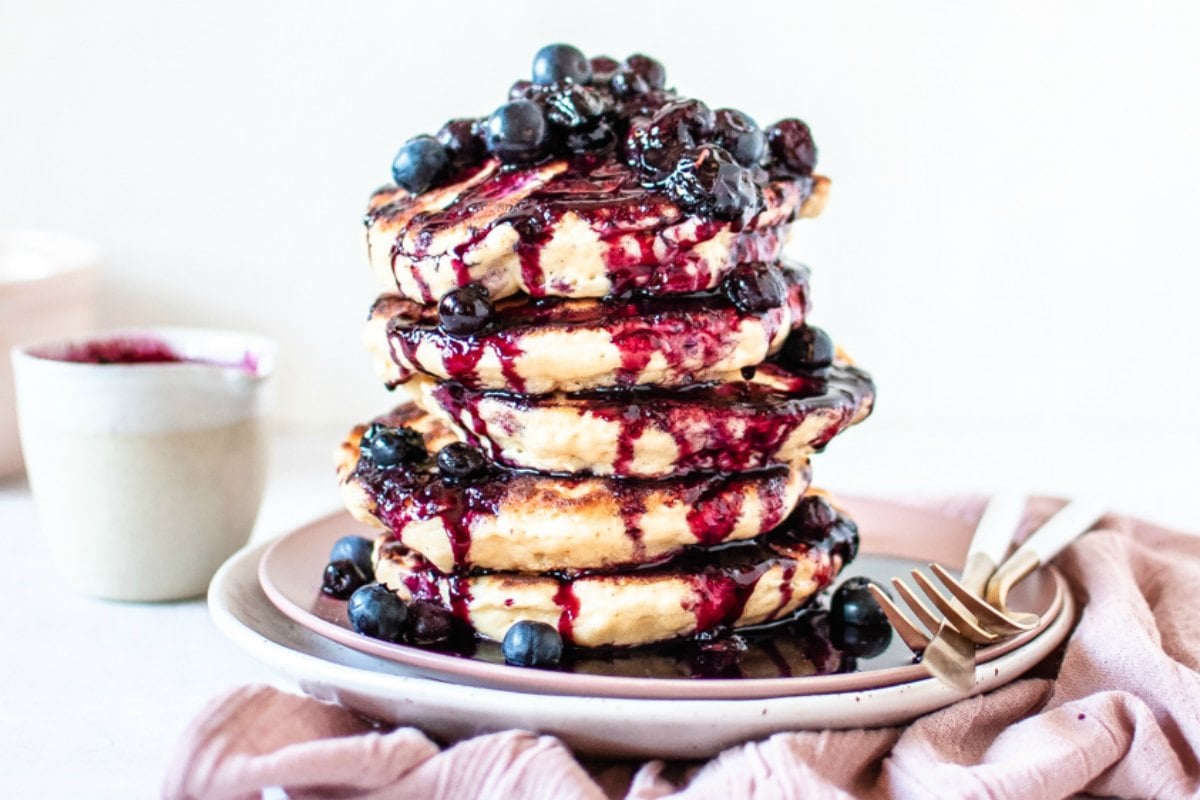 It's the quintessential weekend meal.
Served as either a humble stack of pancakes drizzled with maple syrup or done Canadian style with a side of bacon and grilled bananas, any home cook should have a basic pancake recipe up their sleeve.
But when it comes to perfecting the dish, there are  little tips and tricks that can help even the most novice chef make pancakes like a pro. To get the hacks, we quizzed 2015 Masterchef runner-up Georgia Barnes on all her foodie secrets, and she flippin' delivered.
"Who doesn't love pancakes? They're something I make often and there's endless ways to cook them and flavours to pair them with so I'm always doing something different. But you also can't beat fluffy kind of pancakes with maple syrup either," says Georgia, just before I ask her to take us through the process.
This is what she had to say.
Don't use the microwave when you're reheating these 5 foods. Your taste buds will thank you.
How do you make pancakes?
Firstly, when it comes to making pancakes, Georgia specifies they have to be light and fluffy, and that starts with the recipe.
"I think the secret to pancakes and what sets them apart from a fritter or a crepe is that they have to be light and fluffy so you need to make sure there's raising agent in there," she begins.
"So my secret is that I use self-raising flour and I also add a little extra baking powder. I think that really helps."
Then there's the actual process of making the pancakes, and the food presenter and recipe writer shares the extra step you can do to guarantee the perfect texture.
"If I'm not worried about time, say on a Sunday morning, I'll separate the eggs and whisk the whites a little bit, when you fold it into the batter you get a very light and fluffy texture in the pancakes too," she recommends.