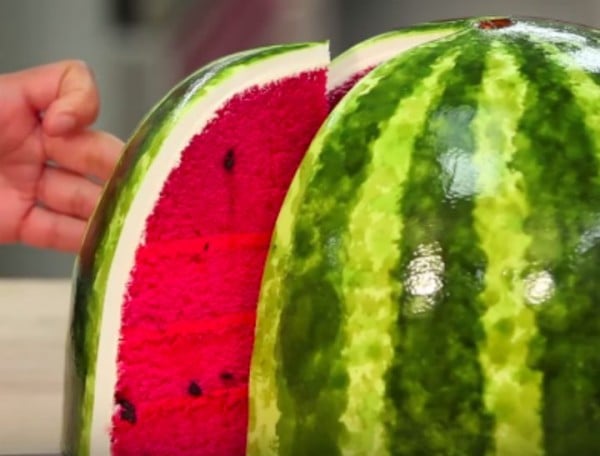 Don't be fooled. While it may look like a healthy giant watermelon, it's actually a cake. Vlogger Yolanda Gampp has shown us how to make the perfect party treat for Spring.
And she knows what she's talking about, she has a following of over 450,000 people.
Gampp has baked everything from emoji inspired cakes to back to school cakes and now, she's made a watermelon inspired concoction.
Although no watermelons were harmed in the making of Yolanda's cake, it is definitely a bit more difficult than the original watermelon cake.
Read More: May we present the Golden Gaytime cake.
Yolanda's version has everything from pink velvet to chocolate chips (aka watermelon seeds) to Italian meringue butter cream and white fondant, the result is spectacular.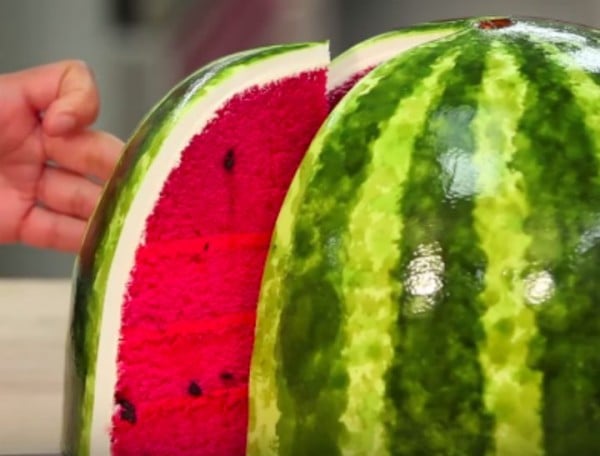 Lucky for us, she's included a handy tutorial of how to make the watermelon cake. While she makes it look easy, this one is definitely going to be a bit more time consuming than your usual cake in a box.
And even if you don't think your baking skills are up to scratch...
WATCH the video here...
What's the fanciest cake you've ever attempted?