We've all been there.
Your friend/sister/cousin/workmate/distant-relative/total stranger has had a baby and you need to make an appearance and/or are desperately dying for a newborn baby fix.
But regardless of your level of enthusiasm, you also know your first move is fraught with danger. You know it's likely you will offend the parents in some way by contravening the unspoken rules they've randomly and selfishly created to protect their tiny cherub. The stakes are high.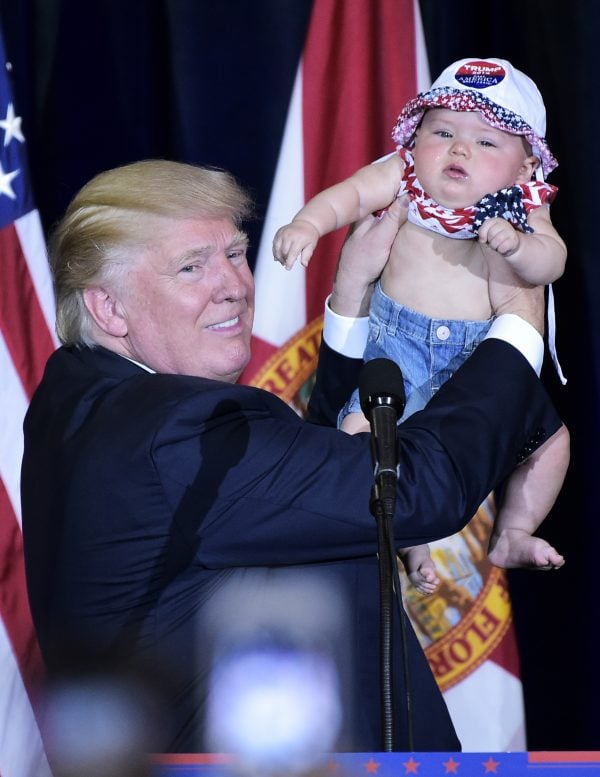 If you're a politician, you're indifferent to the risk. In an attempt to humanise yourself, you tear the baby away from its rightful owners, slobber on it, or foist it in the air Lion King-style.
But if you don't have Trump-esque chutzpah, you will care very much about whether you'll ever be allowed near that baby again.
So here's our Rules for Holding a Baby That's Not Yours.
1. Do not force yourself on the baby.
We know, it's not easy. Babies insist on being so goddamn cute and snuggly, with fat rolls and fat cheeks, and they smell soooo gooood...but I digress.
Ahem.
As we were saying, control yourself. It's one of life's most unfair rules, but you don't have a right to show affection to every child on the street.