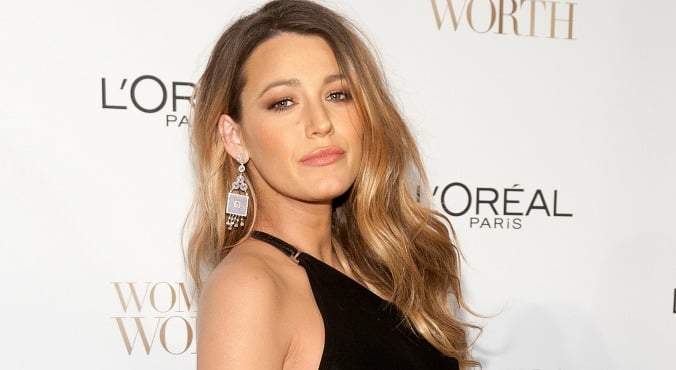 Image: Getty.
Changing your hair colour is all fun and games until you see the first hint of regrowth, that is.
If you're over your commitment to hair dye or are trying to extend the period between costly salon visits, there are some easy ways to conceal your roots, if that's what you want to do.
1. Change your part.
According to Uros Mikic, Creative Director of Adelaide's Kinky Curly Straight salon, getting creative with your parting is in a quick and easy solution to disguise some of your regrowth.
"Avoid straight partings and instead use a zigzag parting to hide the regrowth," he says.
A great way to add volume too, creating a zig zag part takes just a few minutes. Simply run a five cent piece-sized amount of gel through your hair starting at the ends and working up. Then take a wide tooth comb like the Lady Jayne Stratton Wide Tooth Comb and take small sections of hair at the part, splitting in opposite directions to create a zig zag line.
2. Make use of hair chalks.
A great temporary fix, Mikic recommends using hair chalks, powders or mascaras to cover your regrowth, as they're easy to apply and wash out. If you're in a hurry, you can even try any old makeup powders that colour match.
3. Use baby powder or dry shampoo.
If you don't have any chalks or powders on hands, you can make do with what's already in your cupboard. Baby powder works really well on blondes (just take care not to apply too much) while dry shampoo specifically made for those with darker hair can hide the colour. (Post continues after gallery.) 
 4. Distract with your hairstyle.
Putting hair up in a high bun is a great way to distract from your regrowth and make the topknot the feature. The same goes for intricate braids or detailed updos – everyone will be too busy admiring your handiwork to notice any colour change.
5. Wash your hair often.
Unfortunately, the dirtier your hair is, the more visible your regrowth is going to be.
"Freshly washed hair hides regrowth better as there are not as many oils," explains Mikic. (Post continues after gallery.) 
The Glow Picks: Sulphate Free Shampoos and Conditioners
6. One word – balayage.
Going bronde or introducing foils or highlights are great options for conducive to regrowth.
"Balayage and ombre are great as you can still have light ends but work the top with your natural colour," says Mikic.
It's also a great look for summer, with so many variations such as tortoiseshell and lived-in to potentially move on to.
What's your tip for hiding regrowth?