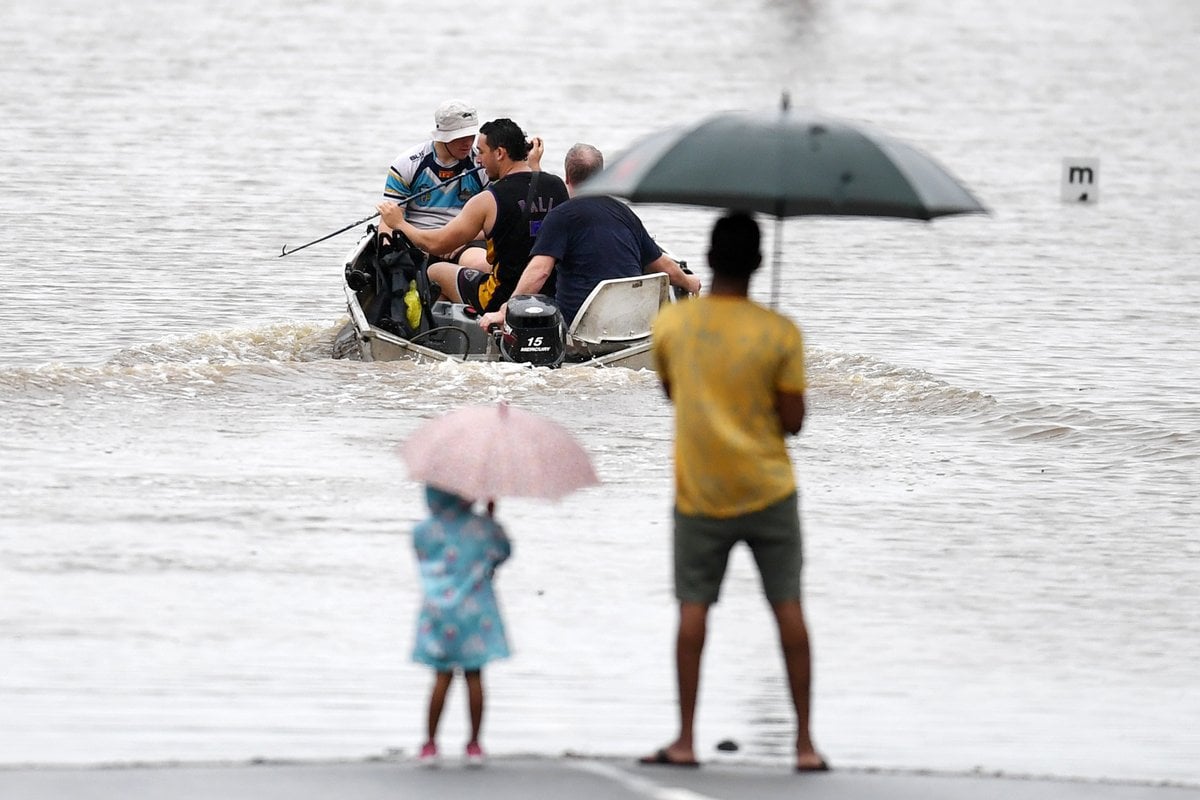 Right now, South-east Queensland and Northern NSW are enduring some of the worst floods we've seen in their history.
Houses are being swallowed by flood water, families are stranded on their roofs, businesses are being destroyed and locals are rescuing strangers in boats.
Thousands have fled their homes, a dozen have died and many are still missing. 
In Queensland, nine people have lost their lives, as more than 15,000 homes in Brisbane, 3600 in Gympie, 200 in Logan and at least 150 in Ipswich have been damaged. 
In NSW, at least three people have died in flood water, which has severely hit the northern NSW town of Lismore and is on its way to Ballina.
If you're still in the dry, there's a lot you can do to help.
Here are just some of the ways you can support Aussies affected by NSW and Queensland's floods. 
Donate to charities and fundraisers. 
Vinnies
St Vincent de Paul Society have launched two flood appeals to help support recovery efforts in NSW and Queenland.  
Donations can help provide emergency groceries, clothing, furniture, cover bills and fund a family's rent.